Racist incidents recorded by Scottish police increase by 10%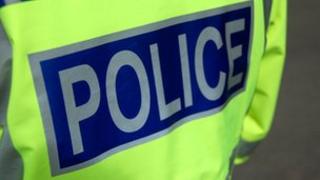 The number of racist incidents recorded by the police in Scotland has increased by 10%, official statistics have revealed.
The figure stands at 5,389 for 2011/12, compared with 4,911 in 2010/11.
Scotland's Minister for Community Safety, Roseanna Cunningham, said she was "very disappointed" with the rise.
She added the government was providing £6m up to 2015 to support initiatives which would help combat the issue of "bigotry and hatred of all kinds".
The new figures reveal that it is the first time for five years that there has been an increase.
Ms Cunningham said the rise was "all the more disheartening" given the "downward trend observed in recent years".
She added: "However, we know that this is not always due to an increased number of crimes taking place, but can instead be attributed to individuals and communities being better engaged with the police and having more confidence to report perpetrators of such crimes, and that when reporting a crime their complaint will be taken seriously.
"Scotland has an outstanding reputation as a welcoming and tolerant nation and we cannot let a minority of people tarnish our image. We want Scotland to be a country where all our people can live free from fear and discrimination."
The main findings of the Racist Incidents Recorded by the Police in Scotland, 2011-12 bulletin included;
The number of crimes recorded as part of a racist incident in 2011/12 stood at 6,472, an increase of 5% on the 6,173 recorded in 2010/11
Of those who were victims of a racist incident, 34% were aged 26 to 35 years, compared with 13% who were aged 20 or under
Men were more likely to be a victim of a racist incident [17 per 10,000 population] than females [6 per 10,000 population]
In 2011-12, where ethnic origin of the victim was known, 44% of victims were of Asian origin - comprising Indian, Pakistani, Bangladeshi, Chinese or other Asian the largest group being Pakistani at 23%
The second largest ethnic group of victims of racist incidents in 2011-12 was white British
In 2011-12, 40% of perpetrators of racist incidents were aged 20 or under [where age and gender was known].
Following publication of the figures, Scottish Labour's Lewis Macdonald said the figures were "deeply worrying for the vast majority of Scots who welcome the diversity that now defines Scotland in the 21st century".
He added: "This increase shows that we can never simply sit back and think that the fight for equality and tolerance has been won. We need to ensure that our schools and public services are alert to any signs of racism and that where it rears its ugly head, it is tackled forcefully and swiftly."
The Lib Dems justice spokeswoman Alison McInnes said the Scottish government should work with "partners in the community" to address racism and hatred.
She added: "With 40% of male perpetrators of racist incidents under the age of 20 it is clear that targeted campaigns are also urgently needed."