Dignity and decorum shown over MSP Brian Adam's death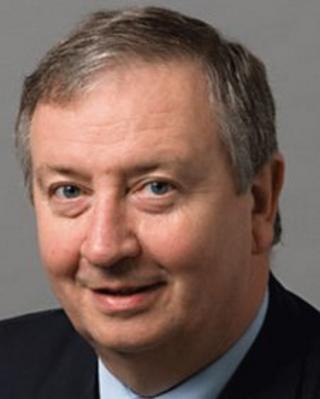 Holyrood, if I may say so, rose to the occasion today.
Every political leader who intervened responded with dignity and decorum to the sad news that Brian Adam, the MSP for Aberdeen Donside, has died after a prolonged battle with cancer.
The news was announced from the chair by Tricia Marwick, the presiding officer.
She confirmed what our eyes had already witnessed: that parliament's flags were flying at half mast. And she announced plans for a book of condolence and for a full session next week, reflecting upon Mr Adam's significant contribution.
Alex Salmond described his Nationalist colleague as an "exceptional MSP" while also praising his personal strengths. Others remembered a man of strong conviction, a family man, a friend.
If I may add a personal note, Brian Adam was a thoughtful, diligent, friendly man - with a keen sense of humour.
All around Holyrood today, there were exchanges of quiet reflection: from the MSPs who had, like Brian, been in the Scottish Parliament from the outset - to the recently elected MSP who told me that Brian had taken particular care to offer advice and support to the newcomers.
Knowing that there will be a formal opportunity next week to reflect upon Brian Adam's life, parliament continued today with a semblance of normality.
The exchanges in questions to the first minister were rumbustious, informed, highly contentious, occasionally droll - mostly on the subject of the economy and the currency, post independence.
Brian Adam would have loved it. He will be missed.