Energy efficiency tax call for Scottish stamp duty revamp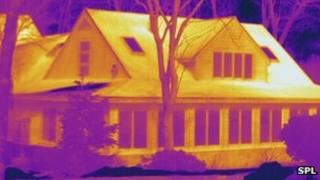 MSPs are to be asked to replace stamp duty on house purchases with a system that has financial incentives to benefit energy efficient homes.
Labour's Malcolm Chisholm, who is proposing the measure, said it would not cost taxpayers anything overall.
The Scottish government is formulating its own proposals for when it takes control of the tax.
It plans a Land and Buildings Transaction Tax when property tax is devolved to Scotland in two years time.
The amount paid would be more closely related to the value of the property, and therefore to the ability of the individual to pay.
But Mr Chisholm, a former Labour minister, will call for the tax levied to be varied, depending on how energy efficient the property is.
This would be measured by the Energy Performance certificates, which are already required for each house sold in Scotland.
Mr Chisholm, who is to put forward the proposal at Holyrood's finance committee, said it would be tax neutral.
He said: "While some properties, which were energy efficient, would benefit, others would pay more, meaning the taxpayer wouldn't lose overall.
"The Scottish government isn't enthusiastic, because they feel it would be complex to administer.
"But the figures are there anyway in the certificates which each house owner must provide before a sale."
The idea has been backed by some housing organisations, who say it would significantly improve Scotland's chances of reaching its target to cut carbon emissions by 42% in seven years.