Scottish independence: Dissecting legal advice on student fees post-yes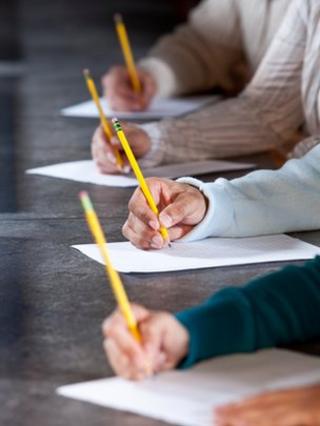 The European Union does not approve of discrimination on the grounds of nationality.
It is one of the founding principles of the EU, set out in Article 18 of the Treaty on the Functioning of the European Union.
So, how could an independent Scotland charge foreign students, including those from the rest of the UK (rUK) for university education, while subsiding its own citizens for the same studies?
The answer, set out in this legal advice, is detailed and complicated, but one thing is clear, it would not be easy.
In fact, in the words of one source familiar with the advice, it would be "very, very difficult".
It also points out that a newly independent Scotland may have to consider whether it would be forced to honour positions previously adopted by the devolved pre-independence government.
The advice begins by explaining the general principle that "as citizens of Europe all EU students should be entitled to access higher education on equal terms regardless of their 'home' state".
Currently these rights are not available to students from the rest of the UK as they are regarded as being of the same nationality as Scottish students.
But if the citizens of England, Wales and Northern Ireland were to become - for the purposes of this debate - foreigners, then they would attain the same rights as students in Belgium, France, Germany and other EU nations.
The legal advice, which assumes both Scotland and rUK would remain EU members, sets out a possible way forward which could require the following.
The system would need to be restructured so that tuition fees were applied equally to all students regardless of nationality and maintenance grants to the value of the fees awarded to Scottish-domiciled students.
Eligibility for the maintenance grants would be on the grounds of residency in Scotland, perhaps for a minimum of five years, rather than nationality.
The assessment of eligibility would have to apply equally to rUK students and students from other European Union member countries.
An independent Scottish government would need to prove that this regime was "necessary and appropriate" to achieve a "legitimate" aim.
That "legitimate aim" could be to tackle the "risk to the existence of a national education system", ie to prevent the collapse of university education in Scotland which would arguably occur if the country was deluged with foreign students seeking a free education at Scotland's expense.
So, what are the risks of such a threat?
At the moment, according to the umbrella body Universities Scotland, even with fees of up to £9,000 per year, university applicants from Scotland are outnumbered by applicants from Northern Ireland, Scotland and Wales by a ratio of 11 to one.
If Scottish education became free for all, principals predict a dramatic influx in applications from students just outside Scotland's borders: so-called fee-refugees.
But even then, persuading the European courts that the solution outlined above was necessary might be difficult.
The legal advice suggests it is "not sufficient to simply assert...that the Higher Education regime would become unsustainable in the absence of a residency requirement".
'Squeezed out'
Rather Scotland may have to prove that the "very existence of the service provided is imperilled".
Other nations have tried and failed to do so.
Austria, for example, wanted to introduce restrictions for non-nationals on higher education courses, but its policy was declared illegal.
Similarly, Belgium failed to limit the numbers of non-nationals who could apply to Belgian medical courses, despite arguing that public health would be affected if insufficient doctors were retained in the country.
Last week a briefing paper from academics funded by the Economic and Social Research Council suggested that Scottish students could be "squeezed out" of Scottish universities after independence.
So, in conclusion the latest legal advice warns that.....
"It may be possible to rely upon a residency requirement for access to preferential fees and grants regimes as long as that requirement is applied to all students regardless of their nationality and can be objectively justified."
But it adds......
"It will be for the government seeking to introduce such a regime to establish, on evidence, that there is a legitimate aim which can be objectively justified which would allow them to derogate from the overriding principles of freedom of movement and non discrimination."