Children 1st seeks tougher court action over online child abuse images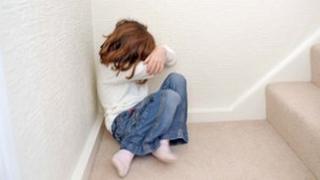 A Scottish children's charity has called on the courts to impose maximum jail sentences on those found guilty of viewing child pornography online.
It follows the conviction, earlier this week, of Mark Bridger for the murder of five-year-old April Jones in Wales last year.
Bridger had viewed images of young children on his computer.
Children 1st said the case highlighted the need to use every legal means possible to protect children from harm.
Bridger's conviction sparked renewed UK-wide calls for much tougher restrictions on those seeking to access online images of abuse.
In Scotland, Children 1st said it believed the full range of sentencing powers was not being used and claimed that penalties imposed on those who have viewed child pornography were not as harsh as for other sex crimes.
The charity said the April Jones case highlighted the fact that those viewing illegal images online can go on to carry out much more serious crimes, including murder.
A spokeswoman said: "It has been a clear plank of the prosecution in the April Jones case - as well as the recent Tia Sharp murder case in London - that viewing online child pornography contributed to her abduction and murder.
"It is a reminder that viewing online pornography of children is a serious offence. It is not a victimless crime. Behind every single image or film there is a real child who has suffered."
Sentence limitations
Children 1st has also called for more use of Risk of Sexual Harm Orders (RSHOs). These were introduced in 2005 as a means of curbing the activities of those suspected of being a danger to children.
They give the courts the power to impose restrictions on individuals, even when they have not been convicted of a criminal offence.
Where a person has a previous conviction for crimes of a sexual nature, the charity would like to see more use of Sexual Offence Prevention Orders (SOPOs) to impose restrictions on things like internet access.
Kate Higgins from Children 1st told BBC Scotland: "We have a range of measures, including RSHOs and SOPOs, but statistics suggest we are not using those to their full effectiveness and capacity.
"We need to understand why that's happening and review how they are being used, because these are measures that could help prevent more serious harm taking place, or repeat offending taking place."
Children 1st has also pointed to the fact that in some cases where people are convicted of child pornography offences, the sentences available are limited due to the type of trial.
Last year, a sheriff in Inverness criticised the fact she was only able to impose a maximum sentence of a year on a man who downloaded almost 500 child sex abuse images because the case was prosecuted at summary level.
Ms Higgins added: "One way of deterring people from accessing abusive images online is if they know the full weight of the law is going to come down upon them."
Earlier this week, a government adviser on child internet safety urged Google and other search engines to block access to legal and illegal pornographic images to most users.
Google claimed it removed such sites from its search index.