Freedom of information laws set to be extended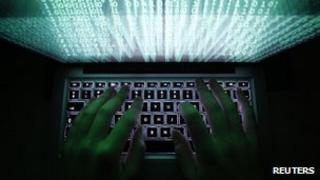 Freedom of information powers are set to be extended to cover cultural, sports and leisure services set up by local authorities.
A number of councils have set up arms-length organisations to provide culture and leisure services.
Deputy First Minister Nicola Sturgeon said it was important that bodies which spend taxpayers' money are subject to scrutiny.
The Scottish Liberal Democrats said the move was "too timid".
If agreed by parliament, the measures would come into law from April next year.
Ms Sturgeon said: "Scotland already has the most robust freedom of information regime in the whole of the UK.
"It is my aim to ensure that this continues, and that our principles of openness, transparency and accountability set an example for other nations to aspire to."
Dramatic reduction
The Scottish Information Commissioner said the powers would ensure the public had a legal right to information about culture and leisure services whether they were council run or outsourced.
Rosemary Agnew also urged Ms Sturgeon to look at how transparency could be further expanded.
She said: "For our part, we will be developing our own views on appropriate approaches to designating new bodies, and I'll be sharing the outputs of this exercise via a special report to parliament later this year."
But Lib Dem leader Willie Rennie said the move did not go far enough.
He added: "This only deals with a micro-fraction of the range of bodies that should be subject to freedom of information laws.
"There has been a dramatic reduction in the public's right to know since the SNP came to power because of the drift to outside bodies running public services."
Green MSP for Lothian Alison Johnstone, who has pressed the government on the issue, said: "There is a clear public appetite to extend FoI so this move by government is welcome, if long-overdue."