Scottish independence: Labour Yes group in Trident ban call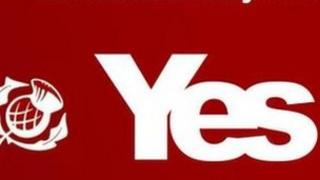 The Labour for Independence (LFI) group has opened its first policy conference with a call to ban Trident nuclear weapons from Scotland.
The controversial topic was among those discussed at the start of the two-day event in Glasgow.
LFI, led by Labour member Allan Grogan, aims to suggest what the party could offer in the event of a Yes vote in next year's independence referendum.
It has claimed support for the group is "rapidly growing" within the party.
Mr Grogan said: "We're offering an alternative to the SNP.
"Eventually Labour is going to have to acknowledge there are voters in the party who will back independence."
Issues at the conference include the group's position on Nato and policies in education, health and infrastructure.
The event opened with a discussion on the Common Weal, a project led by the Jimmy Reid Foundation, which looks at possible changes to economic and social development.
Robin McAlpine, from the foundation, said: "Scotland needs an idea that brings people together. It needs an agenda that includes those living in poverty and those trying to run a decent, local business."
Mr Grogan expects about 100 people will have taken part in the conference by the time it closes at the Scottish Trades Union Congress (STUC) in Glasgow on Sunday.
A Labour spokesman declined to comment.