Rules are rules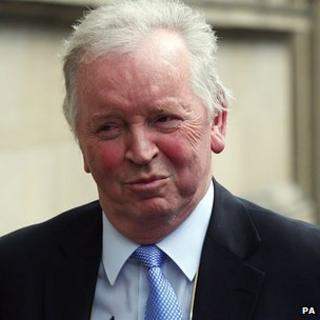 There are good reasons, well established reasons, why it is difficult to unseat a parliamentarian.
Consider this. If it could be done by a simple majority, then a government could muster the votes to expel their opponents. Or a party could win cross-bench support to ditch a troublesome maverick.
MSPs know all this. They get the concept. But, still, the collective mood at Holyrood is one of shame today - embarrassment that they cannot do more to kick out Bill Walker, the elected member for Dunfermline.
To be fair, MSPs are doubly constrained. The rules prevent them from expelling the disgraced Dunfermline member. And those rules are written by Westminster. Holyrood has no say in their formulation or amendment.
And what do the rules say? That a member is automatically expelled if jailed for more than one year. Walker faces a maximum sentence in the sheriff court of exactly one year.
Within those constraints, Holyrood is acting. MSPs will be asked to vote next week on a motion which would have the effect of docking Walker's salary by ninety per cent if he is jailed. Instead of £58k, he'd get £5.8k a year. His staff would continue to be paid, if he remains as a member.
It is not what MSPs would do if they had a free hand. Very far from it. They'd expel him. So much was evident from every interview I conducted today and from every private conversation.
The limited nature of the action was probably reflected in the nature of the decision making. A private meeting of parliament's corporate body followed by a written statement from the Presiding Officer, Tricia Marwick. No statement in parliament, no public report to MSPs.
Again, to be fair, there are other reasons for the caution. Officials have warned that any response must adhere strictly to the law. It must be proportionate, it must apply equally to all members, there can be no question of punishing Walker - that is for the courts and the courts alone.
And the 90%? It is based upon a calculation that he could continue to perform a certain amount of work - such as parliamentary research - even if he is in the slammer. It is a careful sum.
Nobody at Holyrood is happy with the outcome. On all sides, there are calls for Dunfermline's elected member to stand aside - with, at this stage, little optimism that he will respond.