Scottish independence: Do I get a vote in the referendum?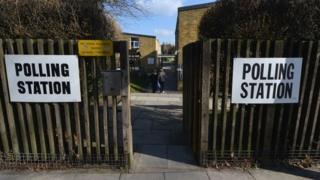 On September 18th, voters in Scotland will be asked "Should Scotland be an independent country?"
And, after years of debate, it will finally come down to whether voters put their crosses next to "Yes" or "No".
But what happens if you're on holiday, turning 16, or studying in Scotland on referendum day?
Will you get a vote in the referendum?
I'm turning 16 on September 18th, do I get a vote?
For the first time in Scotland, 16 and 17-year-olds will get to vote in the referendum.
As long as you were born on 18 September 1998 or before, and live in Scotland, you can have your say on Scotland's future.
For those of you turning 16 on September 19th, sorry, but you'll have to wait for a while to cast your first vote.
But then, at least you won't have to spend any of your birthday inside a polling station.
I'm moving to Scotland soon, do I get a vote?
Yes, as long as you have your keys by 2 September.
That's the deadline for registering to vote so, if you have moved in by then, you can register to have your say in the referendum.
That's assuming, of course, that you're 16 or over and meet a few other requirements.
If you do, why not have a joint housewarming/referendum party?
I live in Scotland but I'm going to be on holiday on September 18th, do I get to vote?
People might leave Scotland on holiday in September in a desperate search for a bit of sun.
If that's you then, don't worry, you will still be able to vote. You have two options....
You can organise a postal vote to send away before you leave.
Or, you can get someone you trust to vote for you by proxy.
My undergraduate course in Scotland starts in September, do I get a vote?
Most undergraduate courses at Scottish universities start or restart in mid to late September, so students might miss the 2 September registration deadline.
If, outside of term time, your home address is in Scotland, it would be best to be registered there so you can definitely vote when referendum day comes, even if it's by post or proxy.
If you live outside of Scotland, then you have to move in to your university accommodation in Scotland by 2 September if you want to vote.
It might not be the highlight of your freshers' week, but it is important.
I've lived in Scotland all my life, do I need to register to vote?
Yes!
Whether you've just moved to Scotland, or were born there when Sean Connery was still in nappies, everyone needs to be registered to vote in the referendum.
You can find out more about registering to vote from the Electoral Commission. Even if you think you're registered, it's best to check.
Whatever your situation, if you're eligible to vote, make sure you don't miss out on one of the biggest decisions in Scotland's history.