Broadcaster STV reports strong start to year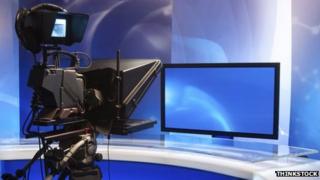 Broadcaster STV has reported a strong start to the year, boosted by rises in digital revenues and airtime sales.
The company told shareholders that total airtime revenues rose by 5% in the first quarter, while digital revenues were up by 15%.
Digital sales are expected to be 15%-20% higher for the full year.
In a statement, STV said overall trading during the quarter was in line with its expectations for the current financial year.
The Glasgow-based broadcaster also reported it was on track to fulfil its strategic aim of achieving one-third of earnings from non-broadcast services by the end of 2015.
The company added that STV Productions continued to grow, with a number of returning series commissioned including Antiques Road Trip, Celebrity Antiques Road Trip and Catchphrase.
New commissions included The Link, Let Me Entertain You and a pilot for BBC One of the first fully interactive quiz show format.
STV is to launch a new City TV channel for Glasgow on 2 June, as part of a drive to increase its portfolio of channels and services. A second city channel is also planned for Edinburgh.