Scottish independence: Aberdeen Asset Management has no plans to move HQ under a 'Yes' vote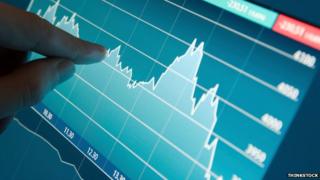 Aberdeen Asset Management, one of Scotland's biggest companies, has said it has no plans to move its headquarters under independence.
Chief executive Martin Gilbert said the business already operated in 30 countries, adding: "One more's not going to make any difference".
But he also told the BBC the company remained neutral.
Mr Gilbert said business leaders and companies who took a position faced "quite a lot of resentment".
The chief executive's comments came as Aberdeen Asset Management, which manages assets on behalf of institutional and private investors, announced it made £217m in pre-tax profits in the six months to March - a 3% fall.
The company became Europe's biggest fund manager when it took over Scottish Widows Investment Partnership in April, and has been managing £324bn of assets.
Standard Life previously announced it was putting in place contingency plans to move operations outside Scotland in the event of a "Yes" vote in the 18 September independence referendum, citing uncertainty over issues like currency.
Mr Gilbert told BBC radio's Good Morning Scotland programme: "We haven't planned for any changes because we're of the view there'll be plenty of time to plan after the event."
He added: "We've also decided as a company that we will remain neutral on the subject, because it is a decision for the Scottish people and, to a certain extent, there's quite a lot of resentment if a business leader or a company does come out and give an opinion, so I think it's very much remaining neutral on the subject and let the people decide in September and, once we know that, we will see what is needed.
"But, at the moment, we have no plans to move our headquarters out of Aberdeen - we already operate in 30 countries round the world, so one more's not going to make any difference."