Scottish independence: Wizardry and wickedness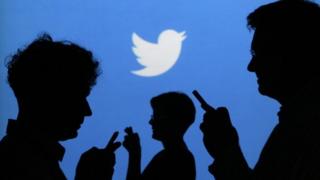 Matters transient. Matters substantive. The difficulty, on occasion, of discerning the difference, particularly when what passes for debate is misinformed by antisocial comments on social media.
At the weekend, in pursuit of the long view, I viewed the Govan Stones, early Medieval sculptures which are displayed in the Old Parish Church of that ancient settlement to the south of the Clyde.
I commend the exhibition to you - which is thoughtfully presented and skilfully explained by the guide. The carvings on the stones themselves speak of a society blending Christianity with hints of a pagan legacy, blended with Viking influence. They speak of long, complex history.
Now, back at Holyrood, instead of the speak of the stones (or the speak of the Mearns), the topic is unspeakable abuse apparently directed at one side or the other in the referendum debate.
Three elements present themselves. Firstly, the controversy over comments by one of the first minister's special advisers about an "ordinary mum" who spoke out in favour of the Union at the Better Together event on Monday.
Secondly, the £1m donation from JK Rowling to Better Together - with her attendant explanation on her website (and, no doubt, attendant abuse elsewhere.)
Thirdly, the comments by Alistair Darling in a New Statesman interview - with audio now available online. He denies endorsing the suggestion that the SNP offer "blood and soil" nationalism. Alex Salmond demands an apology.
More generally, we might helpfully recall that supporters of independence, including the first minister, have themselves seemingly been targeted online.
To each, then. Clare Lally from Clydebank is the mother of twins, one of whom suffered brain damage at birth and requires constant care.
Not surprisingly, she is passionate about the NHS and believes that its effectiveness in devolved Scotland is underpinned by UK funding and support. That itself can be contested but it is her expressed view.
She spoke in support of the Union at the Hundred Days event on Monday, depicting herself as that "ordinary mum" while noting that she was a Better Together activist.
Shadow cabinet
She did not, in that speech, draw attention to the fact that she was appointed by Johann Lamont to Labour's wider shadow cabinet - which, apparently, meets roughly quarterly to offer advice to the political members. In which context she speaks up for carers.
It would appear that Campbell Gunn, special adviser to the first minister, thought this fell short of full disclosure. In an email to The Daily Telegraph, he pointed out what he believed was the incomplete nature of the speech and, more precisely, the pre-billing in the paper.
He wrote as follows:
"You are no doubt aware that the 'mother-of-two', who described herself as "just a normal person" in the Telegraph today is actually a member of Labour's Shadow Cabinet and daughter-in-law of former Labour Lord Provost of Glasgow Pat Lally…"
Ms Lally is not related to the former Lord Provost. Secondly, she has complained that she has been bombarded with online abuse as a consequence.
Mr Gunn has now apologised for the outcome, stressing that he deplores online abuse of any kind - and that his single email was "not intended to form the basis of a story."
Campbell Gunn is a former political editor (with the Sunday Post) of very long standing. The most charitable interpretation is that he forgot for a moment that his relationship with the Holyrood press is now on a completely different footing from the days when he was a senior member of the pack.
However, that is emphatically not the interpretation placed upon the matter by the three opposition party leaders at Holyrood.
They say that Mr Gunn is responsible for stirring up abuse and should quit. Indeed, they suggest further that such abuse may have been orchestrated. That is resolutely denied by both Mr Gunn and the first minister.
Mr Salmond directed Mr Gunn to apologise - but insists that the matter rests there. His opponents dissent. They say Ms Lally is a loving, caring mother - and an inspiration to others. Plainly, they imply that she has been unacceptably traduced.
Secondly, to the author of Harry Potter. JK Rowling was born in England but lives in Edinburgh. She stresses that her allegiance is "wholly to Scotland", whatever the outcome on 18 September. She notes en passant that she finds obsession with origin "a little Death Eaterish for my taste."
Ms Rowling's objections are broadly two-fold. She argues that the supporters of independence tend to understate the risks. As a long-term supporter of efforts to tackle MS, she frets further about the possible impact upon medical research.
'Blood and soil'
Again, both arguments will attract rebuttal from independence advocates. The initiative generally will attract - you guessed it - online abuse.
You don't write a bestselling series about wizardry and wickedness without learning a trick or two. Ms Rowling anticipates that the "fiercer nationalists" (her words) might be less than pleased. However, she insists that it is her intention "to stay and contribute to a country that has given me more than I can easily express."
The response? Online, you can look for yourselves. From Better Together, a welcome - not least for the cash. From Yes Scotland, emphasis that she is fully entitled to express her views - which they intend to counter.
Which brings us to Alistair Darling. He was interviewed by the New Statesman. At one point, the interviewer suggests that the independence offer in Scotland involves a form of "blood and soil" nationalism. A phrase, of course, associated with the Nazis - although it is of older origin.
Mr Darling is heard saying: "….at heart". It was originally suggested that the interview had been wrongly transcribed. With the publication of the audio, Alex Salmond has now demanded an apology.
The response from Better Together? It was a confused conversation, with interviewer and interviewee speaking over each other, Mr Darling was, emphatically, not assenting to the phrase "blood and soil" and he does not and never would associate such sentiments with the SNP.