At-a-glance: Scottish government's 'Yes' constitution plan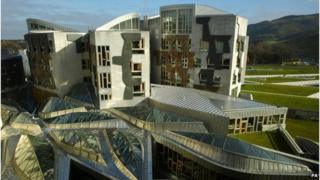 Scotland's Deputy First Minister, Nicola Sturgeon, has set out proposals for an Independence Bill, intended to lead to a written constitution for an independent Scotland.
If Scots vote "Yes" on 18 September, the Scottish government intends to introduce the bill to the Scottish Parliament as part of preparations for the transition to independence it believes would happen on 24 March, 2016.
The Scottish government is putting its proposals to public consultation, ending on 20 October. Here are the main points.
Legislating for independence
Scotland will become an independent state under international law and will be recognised as such by other states.
The date of independence day would be determined by a resolution in the Scottish Parliament.
The Scottish government and Scottish Parliament would assume full powers over the independent state and the jurisdiction of Westminster would cease.
The Union with England Act 1707 would be repealed.
The Scottish government argues it is "appropriate" for Westminster to repeal the Union with Scotland Act 1706 at the same time.
The Union of the Crowns would continue.
All existing laws would remain in effect unless the Scottish Parliament decided otherwise.
The system for elections to the Scottish Parliament would continue.
Interim constitution
An interim constitution would apply from independence day until a final written constitution has been agreed.
It would set out details of:
the name of the state, its territory, head of state and form of government
Scottish citizenship
the make up of the judiciary, civil service and local government
membership of international organisations and international agreements
a commitment to nuclear disarmament
the incorporation of European law and European citizenship
human rights (with reference to the European Convention on Human Rights), equality and children's wellbeing
the status of island communities
and policies for the environment and natural resources.
Permanent constitution
The Scottish Parliament would legislate to set up a constitutional convention to draw up a permanent, written constitution.
The convention would be independent of the Scottish government, though it would have an input into the consultation alongside other organisations and groups.
The Scotland Act 1998, which established devolution, would be rewritten to remove references to UK leaders and bodies.
Once agreed, the permanent constitution would replace the Scottish Independence Bill and the Scotland Act.