Scottish independence: Clarity call on shared research cash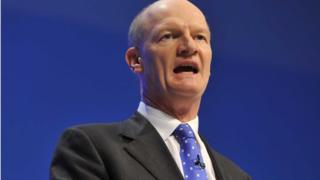 The UK government must make clear whether it would share research funding with an independent Scotland, the Royal Society of Edinburgh has said.
The independent science body said more information was needed from Westminster ahead of the 18 September referendum.
The Scottish government has proposed a continuation of the UK common research area in the event of a "Yes" vote.
The UK government responded that the arrangement "could not continue" if Scotland left the UK.
Royal Society of Edinburgh president Sir John Arbuthnott welcomed the fact that the Scottish government had set out a plan for a common research area between an independent Scotland and the rest of the UK.
But he added: "All is not clear, however, because much depends on how other key players, particularly those outwith Scotland, react."
Sir John claimed the situation was causing "uncertainty" in the scientific research community.
A Scottish government spokesman said: "With independence it will continue to be in the interest of both Scotland and the UK to remain part of a single research area."
He added: "The Scottish government has repeatedly said we would be happy to meet the UK government to discuss a range of issues ahead of the referendum.
"The UK government has refused to do so."
UK Science Minister David Willetts has accepted an invitation to address the Society next month.
Mr Willetts said: "All the evidence suggests that being part of the UK complements and strengthens Scotland's world-class research base.
"The UK government's position is clear: if Scotland left the UK, the current framework for research could not continue.
"The best way for research to continue to flourish in Scotland is together as part of the UK."