Scottish independence: KPMG survey says firms 'not planning for 'Yes' vote'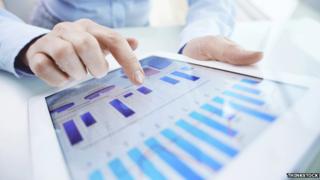 More than eight out of 10 businesses in Scotland have not planned for a vote for independence, a survey has said.
Almost 84% of Scottish firms questioned by financial services firm KPMG said they had not made continuity plans ahead of the 18 September referendum.
Independence campaigners said it showed businesses were relaxed about the prospect of a "Yes" vote.
But backers of the Union said Scottish ministers had failed to give firms the information they needed.
The KPMG survey saw 137 senior representatives from businesses in Scotland questioned about the referendum as part of a survey, conducted between April and May this year.
According to the survey:
29% of those questioned highlighted tax regime changes as important.
24.8% raised the issue of a possible change in currency under Scottish independence.
21.9% highlighted the possible impact on cross-border trade in the event of a "Yes" vote.
Craig Anderson, of KPMG Scotland, said: "It is clear that the business community is still seeking to have concerns allayed as we move closer to September 18.
"Our research suggests most businesses probably do not feel sufficiently informed to make appropriate long-term plans, with any action likely to be taken only when the outcome is known."
---
What have businesses been saying?
Plenty of companies, from property investors to energy firms, have been talking about the Scottish independence referendum. Homeware retailer Next said a Yes vote would have no effect on how the company was managed. That was in contrast to BAE Systems which said continued union between Scotland and the rest of the UK offered "greater certainty and stability" for its business.
---
Michelle Thomson, of the pro-independence Business for Scotland group, said independence would allow the nation to design a more effective tax system.
She added: "It's clear, too, that Scottish businesses are relaxed about the changes that independence will bring, with 84% of them not feeling the need to make any plans for it and that suggests that the positive messages about independence coming from Business for Scotland and others are getting through."
The Scottish government also said it was in everyone's best interests for an independent Scotland to keep the pound.
However, shadow business minister Ian Murray said employers in Scotland were "right to be concerned" about the impact of independence.
The Scottish Labour MP said: "Alex Salmond's failure to give credible answers about what would replace the pound, how long it would take to get back into the EU and on what terms means Scottish firms are worried about the future.
"We know from the interventions of large and small employers that leaving the UK would cost jobs in Scotland and push up costs for families here."