GMB union attacks construction blacklist compensation offer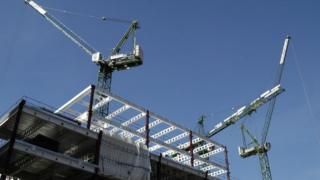 The GMB union has described an offer of compensation for blacklisted construction workers as "grossly inadequate".
Eight firms who set up the compensation scheme have urged workers in Scotland employed in construction up to 2009 to contact them.
The scheme offers payments between £4,000 and £100,000.
The union called the offer "a damage limitation publicity stunt" and said many could win more through the courts.
The firms have appealed for anyone whose name appeared on a file which was held by a company called the Consulting Association to contact them.
The file was seized as part of an investigation into blacklisting by the Information Commissioner's Office.
The names in the file were mainly those of construction workers, with some environmental activists also included.
Many of those affected say they have been denied work for years as a result of being blacklisted for union activities or raising health and safety concerns.
Appeal
The firms behind the compensation scheme intend to widen their appeal to other parts of the UK, while unions have been given legal permission to offer written advice to people on the blacklist on how to proceed.
Justin Bowden, GMB national officer, said: "Most people blacklisted by the construction companies behind the compensation scheme stand to win many times more from the courts.
"Therefore they should not be fooled by the cut price compensation on offer and should see it for what it is - a damage limitation publicity stunt."
In March, MPs on the Scottish Affairs Committee called for firms involved in blacklisting to be barred from being given publicly-funded contracts.
The Scottish government published guidelines last year that require companies bidding for work to disclose whether they have been involved in blacklisting.