Scottish independence: Pro-Union 'No' receives most campaign cash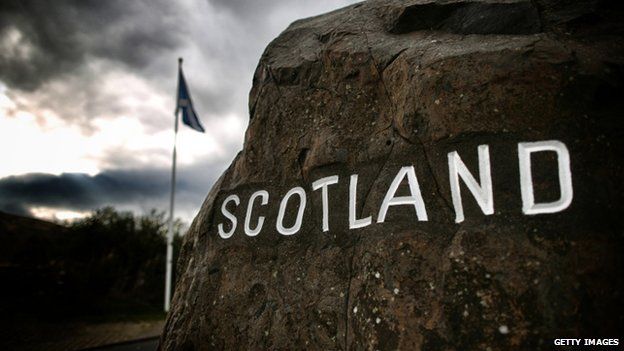 The pro-Union group Better Together raised more cash during the Scottish independence referendum campaign than the "Yes" side, official figures show.
According to the Electoral Commission, the "No" campaign raised a total of £2.7m. Yes Scotland raised £1.8m.
The final set of figures show £120,000 was given to the "Yes" side in September by William Tait Senior and ex-RBS chairman Sir George Mathewson.
The pro-union group Let's Stay Together was given £10,000 by Joe Hemani.
The total amounts raised reflects donations made to both campaigns during the official Electoral Commission reporting period from 18 December 2013 to 5 September 2014.
According to the Scottish Independence Referendum Act, registered campaign groups must report what donations and loans worth more than £7,500 they have received.
Both sides in the referendum campaign have been publishing their own figures for donations received.
The single largest donors to Yes Scotland were Lottery winners Chris and Colin Weir, who have made two £500,000 donations.
For Better Together, the largest personal donation was made by Harry Potter author JK Rowling, who gave the pro-Union group £1m.