Cancer treatment waiting times improve but key target missed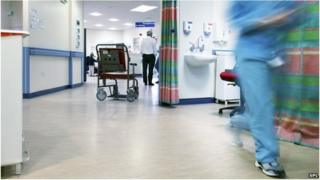 Waiting times for cancer treatment in Scotland have improved, according to the Scottish government.
However, nine of Scotland's health boards have failed to meet a key cancer treatment time target.
Figures for April to June 2014 showed 92.9% of patients urgently referred with a suspicion of cancer started treatment within 62 days.
The figure was an improvement on 91.5% for the previous three-month period but failed to meet a target of 95%.
NHS Grampian, NHS Highland, NHS Shetland, NHS Tayside, NHS Western Isles, NHS Dumfries and Galloway, NHS Fife, NHS Ayrshire and Arran and NHS Greater Glasgow and Clyde all missed the Scottish government's "62-day standard".
A second national target for patients assessed as needing cancer treatment starting this within 31 days was widely met, with 96.3% of people treated in that timescale across Scotland.
Only NHS Grampian and NHS Greater Glasgow and Clyde failed to meet the "31-day standard".
Support team
Health Secretary Alex Neil said the improvement was due to a support team set up to help health boards meet targets, but added that more needed to be done.
"The Scottish government has set a very clear standard for health boards that 95% of patients must start cancer treatment within 62 days from first referral on suspicion of cancer and within 31 days from a decision-to-treat," he said.
"We immediately recognised earlier this year that performance in some health boards was not where it should be and implemented a support team to help boards ensure no patient waited unnecessarily for treatment.
"Since March this team have been closely monitoring health boards' performance and immediately acting where problems are identified."
He added: "However, there is clearly still more work to be done and with an increasing number of people being diagnosed with cancer putting pressure on our services, we will continue to support boards to help make further improvements."
'Token gestures'
Scottish Labour's health spokesman, Neil Findlay, said: "Whilst we have seen moderate improvements in the 31-day standard, we are once again faced with the Scottish government failing to meet crucial cancer targets.
"Nine out of our 14 health boards have failed to meet their 62-day target and this is simply not good enough.
"In June the health secretary pledged extra money to meet these targets but we find ourselves in exactly the same position as before."
He added: "If we are to properly tackle cancer waiting times then we must ensure our health service is properly funded, token gestures are clearly not enough."