Scotland supports green energy fund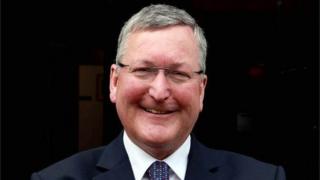 Economic development agency Scottish Enterprise is putting £450,000 into an international fund which supports renewable energy projects.
The fund, worth about £5.5m, aims to back ocean-related schemes like wave and tidal technology.
Countries including the UK, Spain, France and Ireland will be able to apply for cash when the fund opens on 23 October.
It is being spearheaded by the Ocean Energy European Research Area Network.
Scottish Energy Minister Fergus Ewing, who announced the Scottish Enterprise funding at the Ocean Energy Conference in Paris, said: "This is an opportunity for Scottish companies to develop ocean energy technologies and research new tools and methods to tackle some of the key challenges which exist in the sector.
"We know that the successful harnessing of ocean power takes hard work and persistence which is why we are determined to support those in the industry."
The Ocean Energy European Research Area Network is a consortium of 16 research, economic development and energy agencies from nine member states - UK, Ireland, Sweden, Denmark, Netherlands, Belgium, France, Spain and Portugal.
WWF Scotland director Lang Banks said it was a welcome initiative that could eventually benefit many Scottish-based renewables firms.
He said: "It has been estimated that by 2050 the global wave and tidal energy market will be worth £50bn.
"With this and other support from government, Scotland is well placed to lead the world on marine renewables and capture a significant share of this business.
"Alongside energy-saving measures, wave and tidal energy have the potential to play an important role in cutting climate emissions from our power supply long-term."