New Scottish funding for rare disease drugs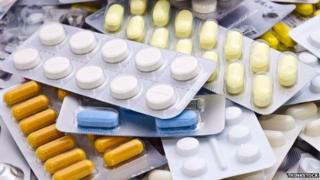 Health Secretary Alex Neil has announced the expansion of a special fund giving patients in Scotland access to expensive drugs.
A fund of £40m will be available this year and next year for new drugs which are not normally paid for by the NHS.
The New Medicines Fund doubles the amount of money previously available.
It is being financed from a rebate to the Scottish government made by the pharmaceutical industry under the UK-wide branded drug pricing scheme.
The announcement doubles the previous commitment made by Mr Neil to fund new drugs - from £20m this year to £40m.
Patient access
Director of the charity Genetic Alliance UK Alastair Kent said: "Advances in research are creating new hope for patients with incurable rare diseases.
"Without funding this hope will be frustrated, as those in need will not be able to benefit from the therapies produced, and patients will continue to suffer when something might have been done.
"We hope that the rules for accessing this new funding will be simple, widely disseminated and speedy in their operation."
Mr Neil commented: "I tasked the Scottish Medicines Consortium (SMC) to develop new ways to improve the voices of patients and clinicians were better heard in the new medicines approval process, and to ensure that access was improved to medicines for rare and end of life conditions.
"The SMC have now started to implement these changes and we will be closely monitoring them to determine if any further action is needed in the future.
"The dedicated £40m New Medicines Fund will complement these changes, and will help ensure that more patients get access to the latest medicines as quickly as possible."