Mental health stigma: new campaign urges action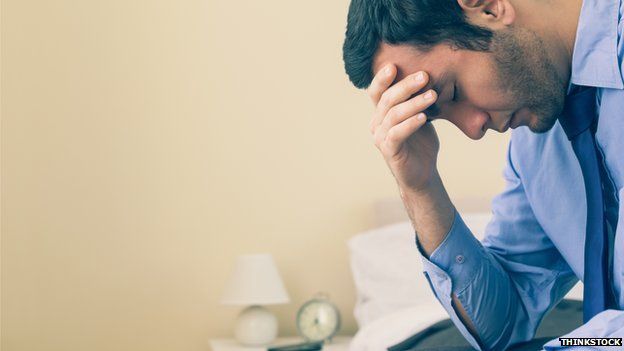 Nine out of 10 people with mental health problems suffer from stigma or discrimination, according to a national campaign.
See Me, an anti-stigma campaign, said discrimination was still present in work, education, health care and at home.
They are to launch a campaign at the Glasgow Royal Concert Hall to tackle the problem.
The campaign will encourage people to "take action and change lives".
It suggests that they highlight discrimination and support those they know are suffering from mental health problems, which affect one in four every year.
The aim of "People like YOU will end mental health discrimination" is to change the negative behaviour and stigma around mental health issues.
See Me Programme Director Judith Robertson said: "Today we are launching a campaign which signals the end of a culture in Scotland that actively discriminates against people with mental health problems, stigmatising them and their families.
"Everyone has mental health and we can all be hit by mental ill-health, but we each have the power to make a positive difference in the lives of our families, friends and colleagues when they are affected by mental health problems."
Richard Moneghan, 61, from Moffat was working as a senior director, managing 2,000 employees across two companies, when he suffered what he described as a "complete mental and physical breakdown".
He said: "One morning I woke up and nothing was making sense. I lost the ability to read, to make decisions, to use a computer. My whole world went from an orderly world, a standard world, to a totally confused world. Everything went upside down overnight."
One of the hardest things to deal with was the reaction of other people, he said.
"My mobile phone used to ring all the time, it stopped ringing. Hundreds of text messages stopped. My computer went blank. There were no emails.
"People I worked with who I thought were there, were no longer there."
But Mr Moneghan is sympathetic to the reaction he faced from work colleagues.
He explained: "I think because they're frightened, they don't know how to talk to you, they don't know how to deal with you. And I suppose, if I was going to be very very truthful, before I had my mental breakdown, I would have probably reacted the same way."
The discrimination he felt did not end with his colleagues, however.
"I remember sitting in a job centre in Dumfries. Maybe 70 or 80 people were in there. I was being interviewed. It's quite an aggressive interview in a job centre. And I just burst out crying.
"Here was this 6ft 2in big bloke, crying his eyes out in front of 70 people. And to be honest with you, I don't think they cared too much."
He described the benefits system as inadequate to deal with his situation.
He said: "The medical forms that you fill in do not allow for mental illness. They ask you can you pick stuff up off the floor? Can you sit in a chair?
"What it doesn't ask you is - do you know who you are when you wake up? Because I didn't know who I was.
"Because I couldn't answer the questions in the government form, it meant that I was fit for work, so I lost every benefit."
Mental illness in an illness like any other, he said. "People who've got a mental illness have got exactly the same human rights as everybody else."
Mr Moneghan said that he was lucky to see a psychiatrist within 12 weeks, because some people can wait six or seven months.
Now, he is using his experience to raise awareness of mental health discrimination.
"I was very lucky that my wife fought on my behalf. I couldn't fight", he added.
"That's another reason that I do what I do now. There's a lot of people out there who don't have somebody to help them. And that's where See Me are trying to help."
Related Internet Links
The BBC is not responsible for the content of external sites.