Scary horrors for Smith commission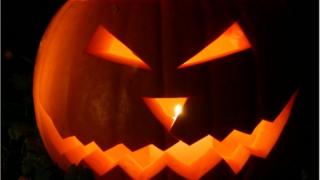 Hallowe'en seems an appropriate point for Lord Robert Smith's commission on new devolved powers for Holyrood to close the door on public submissions.
The first scary prospect is that it has got a massive amount of reading to do. Vast numbers of people and organisations have submitted their proposals.
Add to that the weight of expectation coming out of the referendum campaign that the Commission's going to deliver a big, exciting change. And fast.
Yes, it's got to move fast, because the political parties are all signed up to a breakneck timetable for very complex constitutional change - so fast that it's hard to see much of the citizens'/civic engagement that many people would like to see.
Nor is it taking the time that some calmer heads think is necessary if we're to get to a well-designed and sustainable solution.
Lord Smith's commission is not about experts mulling over the evidence of how different taxes and other powers might operate, whether they'd be efficient, and what the unintended consequences might be.
It has got very little such modelling. Instead, it's about political party representation. It's more likely the outcome will reflect a deal based on their parties' starting positions.
If it follows many public submissions, it will be defined by the outcomes people want to see; more fairness, more responsiveness, more accountability, or simply more powers.
And that's got some businesses fearing there's a Hallowe'en horror lurking in these public submissions.
They could have guessed the referendum result would not be the end of uncertainty, but they hadn't bargained for this much continuing confusion about the future direction of where constitutional, regulatory and taxation powers lie.
It's not that business is against further change, though it is naturally conservative on most policy. Companies and trade bodies are putting forward some suggestions to the Smith team, with devolution of Air Passenger Duty seeming a strong runner.
Radical plan
But with uncertainty over European Union membership, a UK crackdown on immigration (while many businesses think more migrants are necessary to sustain economic growth), populism infecting policy, notably on energy supply and banking, and the public finances a very long way from being fixed, then the future shape of Scotland's powers, and the knock-on effect for other parts of the UK, are adding to the variables.
On the economy, the Scottish Trades Union Congress has put forward a more radical plan than the three main unionist parties, focussed in particular on devolving powers over parts of labour market regulation, equality law and public ownership of public services, starting with railways. As you'd expect, they anticipate more leftish outcomes if Holyrood's in charge.
A summary of the business point of view comes from ICAS, the Scottish chartered accountants' body.
Having surveyed members, it recognises more change is on the way. It's for air passenger tax coming to Holyrood, and the power to set a Scottish minimum wage. But there's caution.
"Tax powers should only be devolved where they generate benefits which outweigh the costs of setting up those powers," it says. That's a tough condition, when it's unclear what those costs would be.
"Further devolution of income taxes," it continues, "should be implemented on a step by step basis in order to avoid problems in implementation and the risk of unintended consequences."
Does the public and political mood have the patience for that? This is not a debate that's been about recognising complexity and difficulty, and there's little accommodation for those who say this is difficult stuff.
The "name new powers for creating jobs" campaign question put by Alex Salmond to Alistair Darling, to which the Better Together leader stumbled badly, has one obvious answer: education, skills, transport and broadband. And all of those are mostly devolved already.
So 69% of ICAS members are saying there should be better use made of the powers Holyrood already has.
It's also sending a strong message that Members of the Scottish Parliament have to step up to the increased responsibility of having more powers. They want something like the Office for Budget Responsibility for oversight and rigorous testing of government modelling.
Effective scrutiny of the Scottish government has been not one of the features of recent years, for which government and opposition share responsibility.