Hitting the alarm bell on oil and gas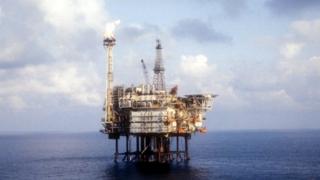 There's both raw commercial interest and significant alarm in the latest statement from Britain's offshore oil industry.
Capital investment was already due to fall from record highs, but the sharp decline in the price of Brent crude - touching $82 on Wednesday before a rally - has focused minds, and made it look like investment will be cut in half within only three years.
Oil & Gas UK said, before the fall accelerated, that an $80 price would mean a third of investment being put on ice, and the acceleration of closure plans for expensive, mature fields. That warning has now become all the more urgent.
While some investment is going ahead following delays due to uncertainty over the independence referendum, firms in the supply chain are seeing orders slowing up due to the oil price.
The industry body said last week that its members have turned distinctly gloomy due to falling oil prices and rising offshore costs.
Hitting the alarm bell comes at a good time from a lobbying point of view. The challenge of maximising extraction from mature assets in the North Sea was addressed by industry grandee Sir Ian Wood.
The Treasury is finalising plans for tax reforms that will incentivise more investment and extraction, scheduled for publication in a month.
Pitching high
Oil & Gas UK is pitching high with its demands: reversal of the 2011 tax hike, much more flexibility in applying tax deductions and the removal, over time, of Petroleum Revenue Tax. What that means is much lower oil tax revenue for the Treasury.
Scottish Secretary Alistair Carmichael was today making the political point that the lower oil price has carved a huge hole in the Scottish government's projected budgets if it had won the independence vote.
What he's not highlighting is that the UK Treasury instead has to deal with that shortfall in revenue, as well as the consequences of more tax incentives for offshore operators.
It's a proportionately smaller problem than Holyrood would face, but it knocks Westminster's deficit reduction plans yet further off course.