Margaret Curran backs Jim Murphy for Labour leader job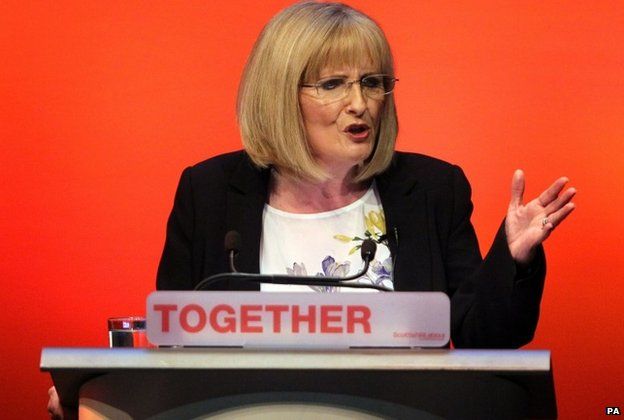 Shadow Scottish secretary Margaret Curran has publicly backed Jim Murphy to be the next Scottish Labour leader.
Ms Curran, who has until now declined to say who she was supporting, said he had the drive to take Scotland forward.
The leadership contest result is being announced this weekend, with MSPs Neil Findlay and Sarah Boyack also standing.
The winner will replace Johann Lamont, who stood down accusing Westminster colleagues of treating Labour in Scotland like a "branch office".
The MP previously said she would not be publicly backing a candidate due to her shadow cabinet role, but has now changed her mind, writing, "as this campaign has progressed, it's become increasingly clear how important this decision is for the future of the Scottish Labour Party".
She said of Mr Murphy: "We need someone with ideas for how we can take Scotland forward and that's exactly what he's been talking about for the past five weeks.
"From his pledges to put women at the heart of his leadership to his plans to overhaul our education system, his call for a 50p tax to support the poorest and his radical plan to campaign for a wage rise for up to half a million Scots, Jim has been first with the ideas about how we take Scotland forward."
Mr Murphy said: "I am delighted to have Margaret Curran's support for Scottish Labour leader.
"Having served in both the Scottish and UK parliaments, and as a Scottish government minister, she knows what Scottish Labour needs to succeed.
"I look forward to working closely with Margaret if I am elected leader."