The impact of loneliness to be studied by Holyrood inquiry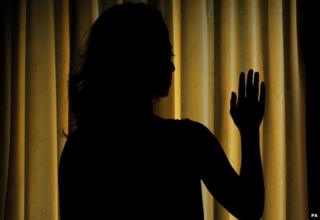 People who suffer problems as a result of being lonely will be the subject of a new Scottish Parliament inquiry.
MSPs said they wanted to tackle an issue which has been linked to a rise in mental and physical illness.
The move by Holyrood's equal opportunities committee came as research has suggested more people have nobody to turn to in a crisis.
MSPs aim to make a series of recommendations in the summer to help tackle the problem.
Feelings of isolation affect people of all ages and backgrounds, and have been linked to mental health issues and physical problems such as smoking, obesity and premature death.
---
The price of loneliness
After her husband died, Bunty Dickson suffered a dramatic loss of confidence, even with the support of her family.
The 84-year-old, from Motherwell, said: "My husband Alec and I would have celebrated our 60th anniversary this year. We were always together.
"After he was diagnosed with dementia I cared for him for six years and it could be hard. But I just felt lost after he was gone.
"The loneliness was terrible. Many of the friends we knew had died. I spent a lot of time just watching television. I didn't see the point in going out.
Bunty's doctor put her in touch with a specialist support worker at North Lanarkshire Council, and she began attending a local group.
"One day a lady came to the group who turned out to be an old friend of mine," she said.
"I've been going to the groups twice a week for a year now.
"My daughter says I always used to be a sociable person and she's so impressed by the way my confidence is coming back."
---
The equal opportunities committee said it wanted to hear from people who experience loneliness and organisations trying to combat it.
Committee convener, Labour MSP Margaret McCulloch, said: "If you are an older or younger person living in Scotland and experiencing loneliness we understand the effects can be devastating.
"We want to encourage best practice on combating the effects of loneliness to be shared as widely as possible."