Scottish Green Party calls for £10 per hour minimum wage by 2020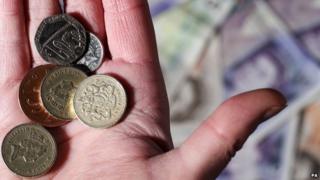 The Scottish Green Party has made a general election pledge to fight for the introduction of a £10-an-hour minimum wage.
It made the commitment at its spring conference which was held in Dundee.
The party wants to see the current rate of £6.50 per hour for workers over the age of 21 rise to £10 by 2020.
Green MSP Patrick Harvie said that it was not good enough that people could be working very hard and still living in poverty on the minimum wage.
The party's co-convenor told the conference: "A £10 an hour minimum wage by 2020 is well affordable and I refuse to hear any politician from a political party whose MPs can be on £67,000 a year and still have their noses in the trough decade and decade after decade taking third and fourth jobs.
"Any of these people have got no right to say we cannot afford a £10-an-hour minimum wage."
The conference also heard calls to prioritise equal pay and boardroom quotas for women.
'Badly neglected'
Scottish Green MSP Alison Johnstone said: "Scottish Greens have a clear and consistent vision of a more equal society.
"The austerity agenda of the UK, pursued by the Tories and Lib Dems and supported by Labour, is particularly harmful to women.
"There's a clear desire among Scots for action on this, and by electing Green MPs we can make real progress on this badly neglected issue."
The Scottish Green Party has already announced plans to field its biggest number of candidates at the general election on 7 May.
Thirty-two out of Scotland's 59 constituencies will see a Green member standing, with 40% of those being women.
Membership of the Greens increased after last year's independence referendum to 9,000.