SNP MP Michelle Thomson says email on adultery site database was 'hacked'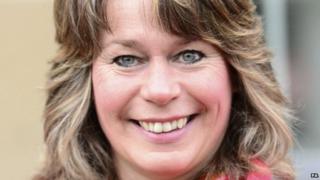 An SNP MP whose email address was among the millions released after a data hack on adultery website Ashley Madison said it was "harvested" by hackers.
Michelle Thomson, who represents the Edinburgh West constituency, said she had never contacted the website.
The online dating agency, which specialises in affairs, was hacked by a group calling itself The Impact Team.
The hackers said they would publish what they claimed was a database of 37 million members.
The information has reportedly been posted on the Dark Web, described as the "underground of the internet" or the "internet black market".
Avid Life Media (ALM), which runs Ashley Madison, has branded the hackers as criminals and said it was investigating the latest claims "to determine the validity of any information posted online".
Ms Thomson, who was newly elected to Westminster at May's General Election, said: "Along with potentially millions of others, an out-of-use email address seems to have been harvested by hackers.
"I am not aware of or in contact with either Avid Life or Ashley Madison and look forward to finding out more about what has actually happened.
"However, having a personal email address linked to an account doesn't mean that person is really a user of Ashley Madison.
"Users are able to sign up to the site without responding to an email verification, meaning anyone's email address could have been used to create an account."
The Impact team said it had posted names and personal details of some of the 37 million people signed up to the site, including 1.2 million Britons.
The hackers claim that the parent company of Ashley Madison had failed its users by having lax security measures, and the service itself was a "scam" with "thousands of fake female profiles".