Child abuse inquiry to hold first hearing in new year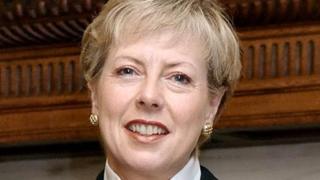 The Scottish inquiry into allegations of abuse of children in care is to hold its first hearing in the new year.
The preliminary hearing will take place at Parliament House in Edinburgh on 31 January.
It will include an update on current investigations and set out how evidence will be taken. No witnesses will be called.
Chaired by Lady Smith, the inquiry will take four years and identify the extent of abuse and any systemic failures.
During the hearing, Lady Smith is expected to explain the inquiry's approach to its work and set out how people can participate.
Abuse in football
The announcement comes after the Scottish government resisted calls to have the inquiry extended to include child abuse allegations in Scottish football.
Nicola Sturgeon said extending the inquiry further would render it "completely unwieldy" while Deputy First Minister John Swinney said survivors groups did not want the current inquiry's timescale extended.
The Scottish Football Association has since announced that it is to launch a review into abuse in football.