At-a-glance: Scottish Labour council election manifesto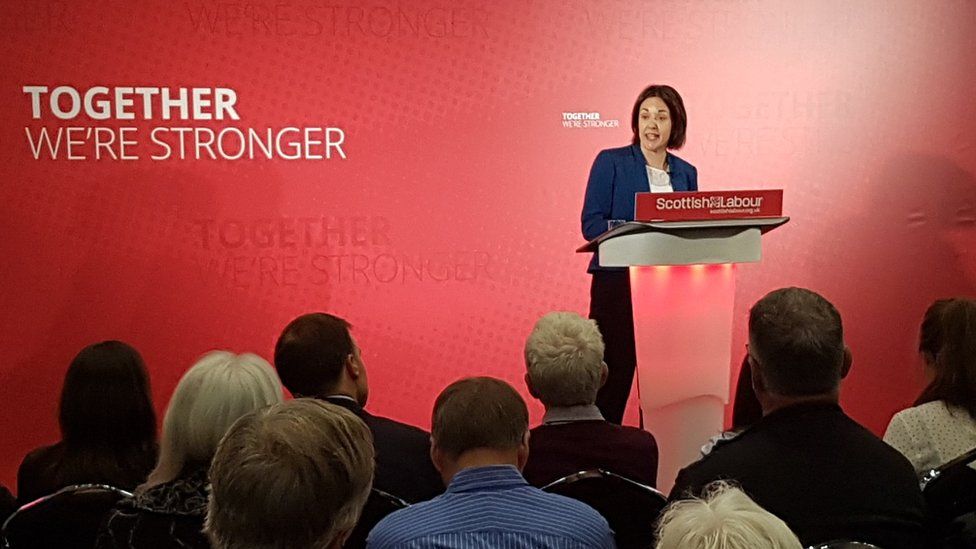 Scottish Labour have set out their vision for local government ahead of council elections on 4 May. Here are some of the key points from the manifesto, which can be read in full here.
Labour put the NHS and social care front and centre in their manifesto, highlighting that the ageing population and financial cuts have left services "increasingly struggling to help those in need".
They say the care sector "is on the brink of crisis" as an increasingly elderly population puts new demands on "under-resourced" services. They want to:
Use Holyrood's tax powers to raise more money for social care and local services
Guarantee a social care package being in place within a week of an assessment being done
Pay care workers the living wage and make sure they have time to work with patients
Ensure staff are paid travel costs and travel time, with no staff on zero-hours contracts
Call on the Scottish government to bring forward a "coherent" anti-poverty strategy
Introduce a Warm Homes Act to make sure houses are insulated and energy-efficient
The manifesto says the Scottish government has simply been passing on "Tory austerity" from Westminster, and argue that "we can stop the cuts" by using Holyrood's tax powers.
Scrapping the council tax and replacing it with a system based on property value
A 50p top rate of income tax for those earning more than £150,000
A 1p increase in the basic rate of income tax for anyone earning more than £21,000
A tourist tax on hotels, administered by local councils
Devolving power to councils to tax vacant, economically-inactive land
Labour highlight the attainment gap in Scottish schools and falling teacher numbers as "bad news for children, parents, teachers and ultimately Scotland's economy". They say "investment in good quality childcare and early years education is vital".
The manifesto says they want to:
Invest more money in education and childcare, raised with tax changes
Partner schools with local libraries to give every child a library membership
Install a breakfast club in every school in Scotland
Increase child benefit by £240 by 2020
Labour say 87% of the public sector job losses in Scotland since the financial crash have been in local government, and put themselves forward as the defenders of local services and jobs.
Back councils as living wage employers, ensuring staff are paid more than £8.45 an hour
Protect jobs and the terms and conditions of employees
Help councils deal with historic debts with high interest costs
Pursue City Deals to attract new investment and promote economic growth
The party argues that Scotland's housing shortage has "turned into a housing crisis under the SNP".
A national house-building plan
45,000 new homes for rent by councils, housing associations and co-operatives
A co-ordinated approach across the country for affordable housing and tackling homelessness
Regulation of private rents, capping increases so landlords "can't charge rip-off rents"
Powers to allow councils to compel councils to force the sale of derelict and brownfield land for development
Councils to develop renewable district heating systems in partnership with local communities
Labour say Scotland's public transport system is "a patchwork of services with many areas left behind".
To solve this, they have committed to campaign for:
Democratic control of transport and municipal ownership of buses
A fares freeze on trains
A publicly-owned, not-for-profit company to run ScotRail
More investment in active travel
Related Internet Links
The BBC is not responsible for the content of external sites.