Labour leadership rivals make gender balance pledges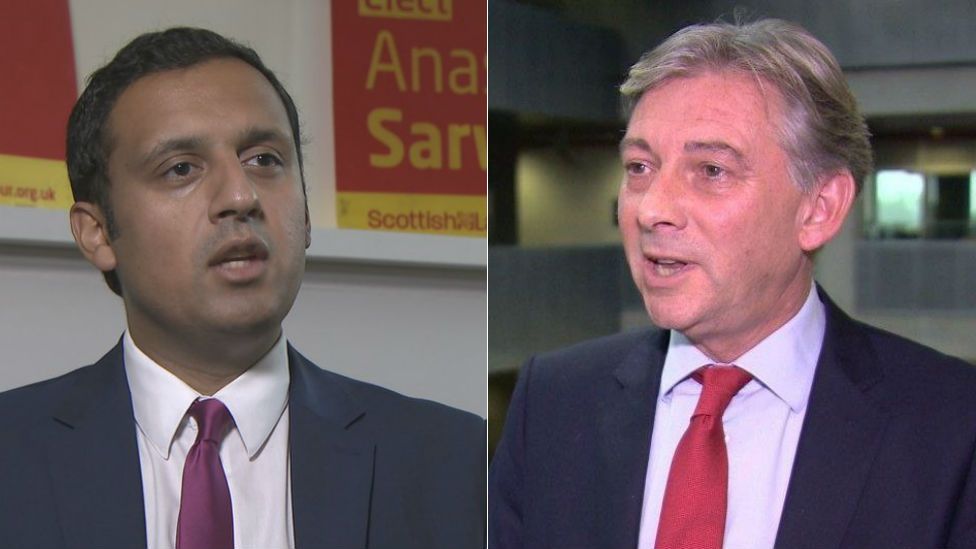 The two candidates for the leadership of Scottish Labour have pledged to target gender balance if appointed.
The party has faced criticism over both of the candidates, as well as its interim leader, being male.
Anas Sarwar promised to introduce a second deputy leader position to ensure more balance at the top of the party.
And Richard Leonard said he would set up a training academy to ensure that at least 50% of the party's election candidates were female in future.
Figures including former acting leader of the UK party Harriet Harman have urged Scottish Labour "not to revert back to men" following the resignation of Kezia Dugdale.
However both of the currently declared candidates are male, and deputy leader Alex Rowley - who is acting as interim leader - has shown no inclination to leave his post.
Mr Sarwar said he would seek to deliver gender balance by adding a second deputy leadership post, which would have a seat on the party's Scottish Executive Committee.
He also pledged to have women making up at least 50% of the party's frontbench team at Holyrood and future election candidate lists, establish a Scottish Labour commission to tackle the gender pay gap and seek to strengthen legislation going through Holyrood to boost the number of women on public boards.
The MSP said: "I want Labour to be at the vanguard of the fight for gender equality in society across Scotland, and as part of that I will bring forward proposals to deliver an additional deputy leadership role.
"To ensure women are adequately represented in our party and the Scottish Labour leadership, I am proposing that at least one deputy leader will always be a woman. But our battle for equality doesn't stop at Holyrood. We want equality in society across Scotland and will make ending the gender pay gap an economic priority."
Mr Leonard has also made a gender balance pledge, saying he would have the party set up an annual training academy to develop a more diverse group of candidates.
He said: "If we are serious about changing society, we need to be prepared to change our own practices and outlook. This change needs to come from the ground up so that we are making the full use of the skills and abilities of Labour Party members.
"The party should be investing in a diverse range of candidates. This training and support network will be aimed at women, LGBT members, the BME community and disabled members to ensure we are opening our doors to talented individuals, and that our candidates are as diverse as the electorate."
Nominations for the leadership close on 17 September, and the ballot will open on 27 October following a series of hustings events.
The winner will be announced on 18 November.
Related Internet Links
The BBC is not responsible for the content of external sites.