Conservatives want deal with Scottish government over Brexit bill changes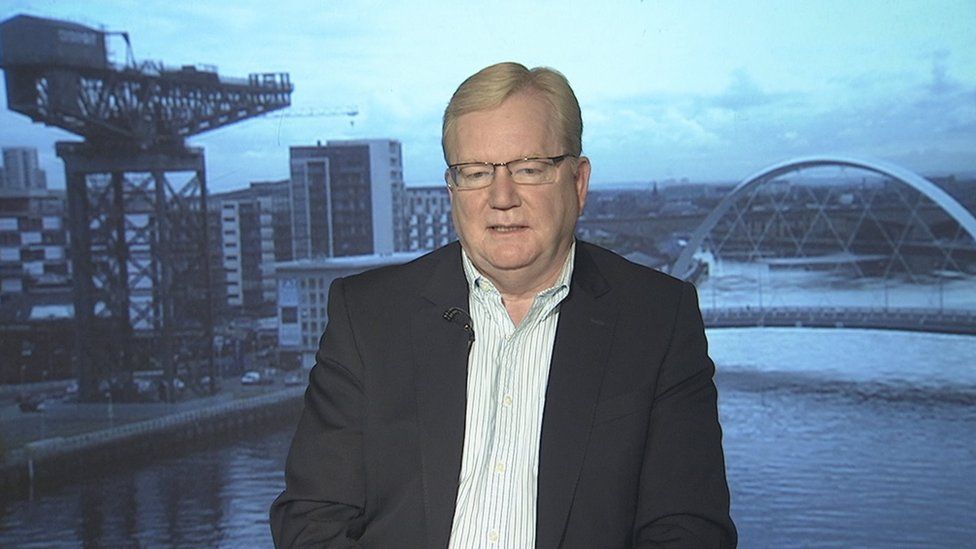 The Scottish Conservatives want to strike a deal with Scottish ministers over their concerns about Brexit.
The Scottish government is seeking changes to the legislation for taking the UK out of the European Union.
Jackson Carlaw, deputy leader of the Scottish Tories, told the BBC he wanted to see if his party was able to support any of those amendments.
Scottish Brexit Minister Mike Russell said if changes could be agreed that would be a "step forward".
He is due to meet with Mr Carlaw, and Tory constitution spokesman Adam Tomkins, later this week to discuss concerns over the EU Withdrawal Bill.
Mr Russell told MSPs on Tuesday that the legislation posed a threat to the founding principles of devolution.
The UK government has insisted that Holyrood will see "significant" new powers devolved after Brexit.
"We want to understand why they have placed the constriction upon the Withdrawal Bill that they have, because we don't believe that it is either the design nor the desire to have this so-called power grab that they visualise.
"We want to work to see whether there are amendments that they are proposing which we can support and whether or not, together, we can actually find a way to ensure that the legislative consent motion is something the Scottish government feels able to support."
Speaking on the same programme, Mr Russell said the Scottish government would publish the amendments that he said would "cure the bill in terms of our objections" later this week.
He went on: "If the Scottish Tories are in a position both to accept that, to discuss how those might work and to persuade their colleagues at Westminster, which is the right thing to do, then that would be a step forward."
Mr Russell said the UK government had promised Brexit would bring "a bonanza of powers" to Holyrood and he said in reality it was bringing none.
He added: "An acknowledgement that they got this wrong is a good first step, then I think that we could actually work together to get it right."
Asked if the Scottish government had any indication that the Scottish Conservatives would be acting with the authority of the UK government during discussions, Mr Russell said: "I am going in to the conversations in good faith but I would want to know from the London government, at some stage, that they actually also have the same position.
"But we will wait and see if that happens."