Scottish budget: A taster on taxes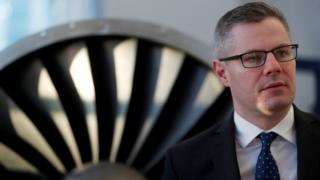 I don't know, he's about to introduce the most intriguing and potentially contentious budget in Holyrood history - and yet Derek Mackay still finds time for the funnies.
The gag? He interrupted Labour's Richard Leonard to ask him to name his finance spokesperson.
Geddit? Pending a much delayed reshuffle, Labour's finance boss is…..Kezia Dugdale. She of the jungle.
Oh, please yourselves. They tittered in the chamber, anyway. It wasn't the only reference to the previously absent Kez, who resumed her parliamentary duties today, just in time for tomorrow's budget.
Dubious bush tucker
Murdo Fraser of the Tories characterised Ms Dugdale as representing the rich and privileged because of her earnings from eating dubious bush tucker.
Mr Leonard smiled, wanly.
In response to the inquiry from Mr Mackay, the new Labour leader turned to his Left (of course) and said James Kelly was his finance spokesperson. Mr Kelly looked pleased, if just a little surprised.
Ach, seriously, Mr Kelly was asked to step in for the absent KD by Alex Rowley. Remember him? The interim interim leader? Now himself absent.
Does any of this matter? Not a whit. Except, of course, to the participants and, tangentially, to the People's Party as they seek to engage in the budget debate.
No, what matters is income tax. And public spending. And economic growth. And employment. And Scotland's future.
All of these topics and much more will be discussed in detail when Derek Mackay discloses his budget tomorrow.
But we got a taster today. St Agnes Eve if you like, with an accompanying bitter chill in the weather.
Murdo Fraser said his motion reflected the wording from the SNP manifesto anent helping low and medium earners by freezing the basic rate of tax.
The expectation is that the 20p rate will itself remain frozen. But that there may be a new tax band for those in the upper echelons of basic rate tax. That is, perhaps earning more than £30k or so. They could face a slightly higher imposition.
Mr Fraser was in no mood for subtlety. He reckoned that added up to a broken promise.
In response, the Finance Secretary Derek Mackay was comparably blunt - although not about his own tax plans. He advised members to await tomorrow's budget.
No, his frankness concerned the Conservatives. All they did, he reckoned, was demand higher spending on pet projects while simultaneously urging tax restraint.
Urged radicalism
For Labour, Mr Leonard urged radicalism on tax to protect services and address austerity. He did not specify details but one presumed that he meant higher levies, particularly on the highest paid.
For the Liberal Democrats, Willie Rennie recalled that his party had backed an increase in the basic rate. The churlish might have intervened at this point to ask "and how did that turn out?" But no-one did. Instead, they allowed him to note that the SNP had not followed that path.
And the Greens? Like the Lib Dems, they are relatively few in parliamentary number. But they may well be influential as the SNP need their votes to get the budget through.
So what might Patrick Harvie think of a new tax band for the upper reaches of basic payment? A good start. More to come tomorrow and tomorrow and tomorrow. Out, out brief candle.