Safety review after ceiling tile falls on pupil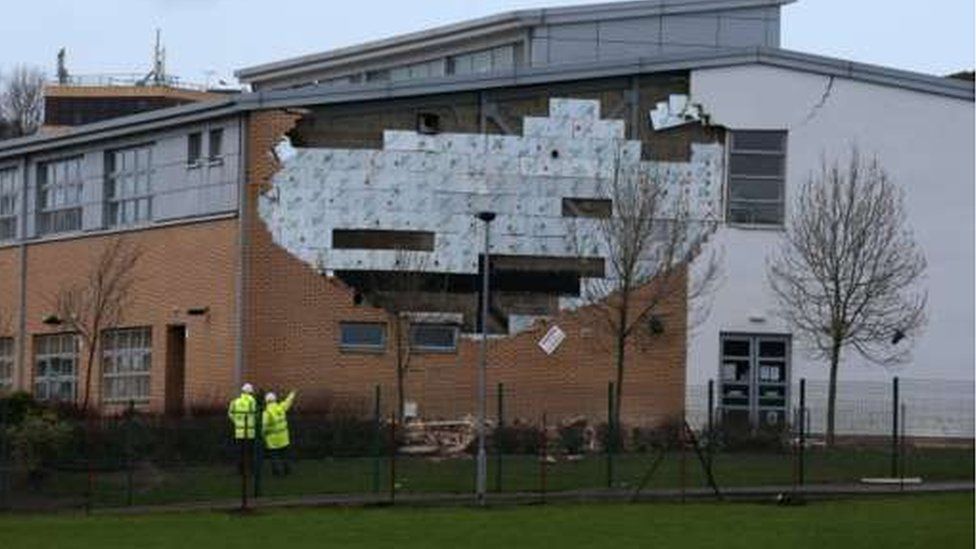 Inspections are to be carried out at 17 schools in Edinburgh after a ceiling tile fell on a girl at Oxgangs Primary.
Head teacher Liz Walshe said the tile fell, causing a number of others and part of a ceiling frame to collapse, as an After School Club came to an end.
Checks later revealed that hangers used to suspend the tile were missing.
The child was unharmed in the incident.
The City of Edinburgh Council said inspections were being carried out as a precaution on all of the schools funded through the public private finance initiative.
In a letter to parents following the incident earlier this week, Ms Walshe said: "You may be aware that after school yesterday, while the After School Club were in the general purpose room, a light-weight ceiling tile fell on one of our pupils.
"Thankfully she was unharmed. As the children and staff were preparing to leave the room a small number of similar ceiling tiles and part of the frame of the suspended ceiling fell."
Ms Walshe added: "Officers from the council and our PPP provider have identified that some of the hangers that suspend the ceiling were missing and this fault has now been rectified.
"Checks have shown no other hangers are missing in the room and it is safe to use."
A spokesman for the local authority said checks would be carried out on the 17 schools and were likely to be concluded by the middle of next week.
In a statement, the council said: "We take the health and safety of our pupils and staff extremely seriously so both the council and our PPP1 provider are carrying out immediate checks on other ceiling tiles in the school.
"The lightweight tile fell from a suspended ceiling in the corner of the room and the pupil was not injured."
Related Internet Links
The BBC is not responsible for the content of external sites.