Scottish Conservative conference called off due to weather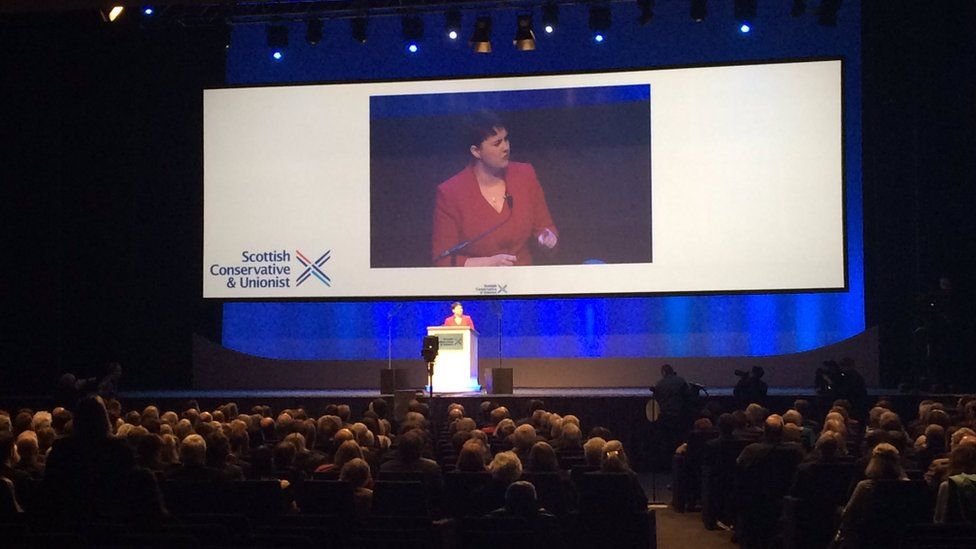 The Scottish Conservative Party has cancelled its spring conference in Aberdeen due to ongoing snowstorms.
Party members had been due to meet in the north east on Friday and Saturday, but leader Ruth Davidson said she had "reluctantly" called the event off.
Scotland's other political parties are due to hold their conferences in the coming weeks.
The Conservatives said they may look to reschedule the event for later in the spring.
There had originally been plans to only delay the conference, but Ms Davidson confirmed that it would be cancelled altogether as a result of the weather.
She posted on Twitter: "Delegates' safety comes first, so reluctantly the Scottish Tories conference is now cancelled, due to the amber warning being extended into tomorrow.
"My thanks to Police Scotland, the Scottish government resilience unit and Scottish government ministers who have kept us informed of the changing weather and travel situation."
In an email to delegates, party director Mark McInnes added: "In the interests of safety we have had no choice but to cancel the conference.
"We will of course be in touch with everyone next week with regard to the planning of a subsequent replacement event.
"Again I offer my apologies for this cancellation."
Related Internet Links
The BBC is not responsible for the content of external sites.