MP's bid to ban unpaid trial shifts fails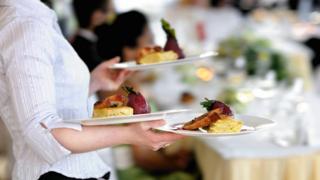 A bid to ban unpaid trial shifts has failed despite concern that it hits the "lowest paid and lowest skilled" people.
SNP MP Stewart McDonald said it was often people who "don't know their rights and can't stand up for them" who are exploited.
The UK government talked out his members bill in the Commons, meaning it has no chance of becoming law.
The government said it did not think more regulations were needed.
But business minister Andrew Griffiths said he was "very keen" to work with Mr McDonald to address the issues.
He said: "I think that there is a very clear way in which we can do this without the need for further regulation because what is clear is that the law is already very, very clear on this point."
Mr McDonald insisted current legislation was "insufficient".
If passed, the bill would have established in law what constitutes a trial work period, and ensured that those on trial work periods are paid at least the minimum wage.
It would also have set requirements for employers, including making clear how many positions are available, providing a copy of the job description, and introducing a requirement for feedback.
His SNP colleague, Neil Gray, told MPs that the "greatest tragedy" was that most often those exploited have learning disabilities and "are desperate for work and see these as their only opportunity and that is one of the key reasons why this bill must pass".
Mr McDonald replied: "Too often that is what happens and the people who fall victim to this are those who either don't know their rights and can't stand up for them, or those who are unwilling to challenge employers on their rights because they are in fear of losing their job.
"This practice hits the lowest paid and the lowest skilled in our economy and this is a bill to protect the lowest paid and the lowest skilled."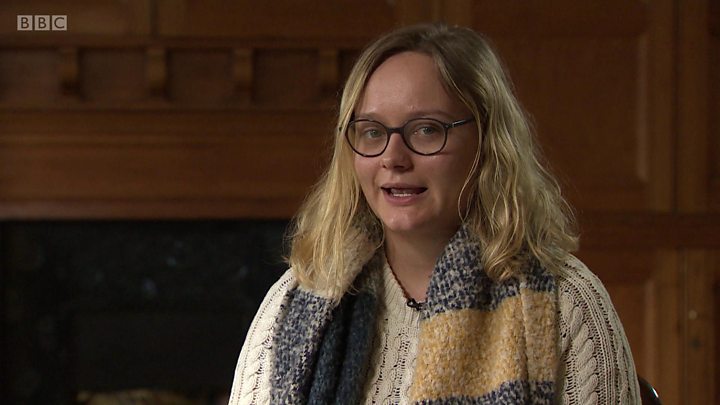 He said he would never again shop in bargain store B&M after being "horrified" to learn that a young man with autism had been "stacking shelves for three or four days" for them before being sent away with no pay.
And Mr McDonald said supermarket chain Aldi advertised for 150 unpaid trial shifts when opening a new store in the north east of Scotland.
He also said he had found an advert on website W4MP for an unpaid internship from 2012 in the office of Mr Griffiths.
The minister said he had "never, ever had an unpaid internship" in his office and later clarified, via a point of order, that the position had been advertised but not filled.
Mr McDonald later said his campaign would continue, and said the UK government should devolved the relevant powers to Scotland if it was not willing to change the law itself.
He added: "All people want is to be treated fairly - but too often those who are desperate for a job are being asked to work for hours, days, or even weeks without any pay, or any guarantee of a job at the end of it.
"A fair day's work deserves a fair day's pay - and there is huge public support for a ban on unpaid trial."