Catalan extradition case formally dropped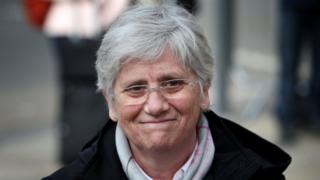 A former Catalan government minister fighting extradition from Scotland to Spain has had her international arrest warrant formally withdrawn.
Clara Ponsatí, a St Andrews University professor, faced charges of rebellion over a disputed referendum in 2017.
However, Spanish judges withdrew the warrant seeking her extradition on Thursday.
Prof Ponsatí was told she was "free to go" after a brief hearing at Edinburgh Sheriff Court on Monday.
National warrants against her and other exiled Catalan politicians remain in place in Spain, meaning they would still face arrest were they to return to the country.
Prof Ponsatí was appointed as education minister by former Catalan president Carles Puigdemont in July 2017, and served in post until October of that year, when the independence referendum was held.
The Spanish government declared the vote illegal, and Madrid ultimately suspended the regional government after a declaration of independence was made.
The devolved parliament has since been reformed under a new president, Quim Torra, who met Scottish First Minister Nicola Sturgeon at Bute House earlier in July.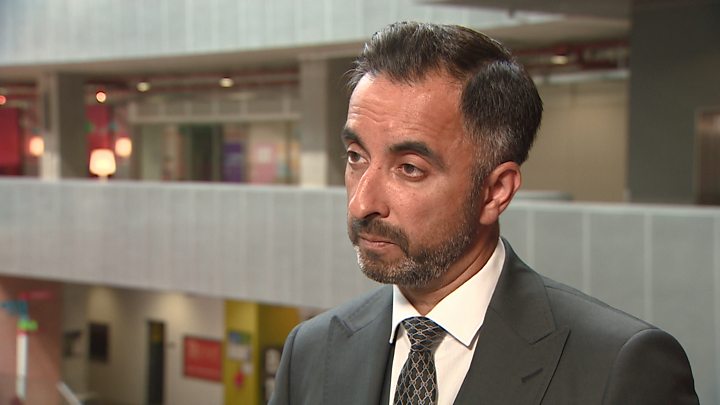 Mr Puigdemont fled to Belgium and then Germany, while Prof Ponsatí returned to Scotland. The Spanish Supreme Court issued European arrest warrants seeking their extradition on charges of rebellion and misappropriation of public funds.
A German court agreed to extradite Mr Puigdemont, but only on the lesser charge of misusing public funds - meaning Spain would not have been able to try him on the more serious charge.
Spanish judge Pablo Llarena opted to drop the warrants instead, criticising the German court for showing a "lack of engagement" with the case and saying it had undermined the Spanish court's powers.
Authorities in Belgium had already rejected warrants against three other politicians.
A four-week hearing about Prof Ponsatí's case had been due to get under way at Edinburgh Sheriff Court next week.
Scottish prosecutors had planned to use a centuries-old treason law of "levying war in the realm" to try to send her back to Spain.
However, with the warrant now withdrawn, Prof Ponsatí was instead formally discharged, with Sheriff Nigel Ross telling her that "you are free to go".
Prof Ponsatí thanked her supporters, but her lawyer Aamer Anwar stressed that she "remains in exile" and raised concerns that Spain could issue a fresh warrant on different charges.