NHS test waiting times continue to grow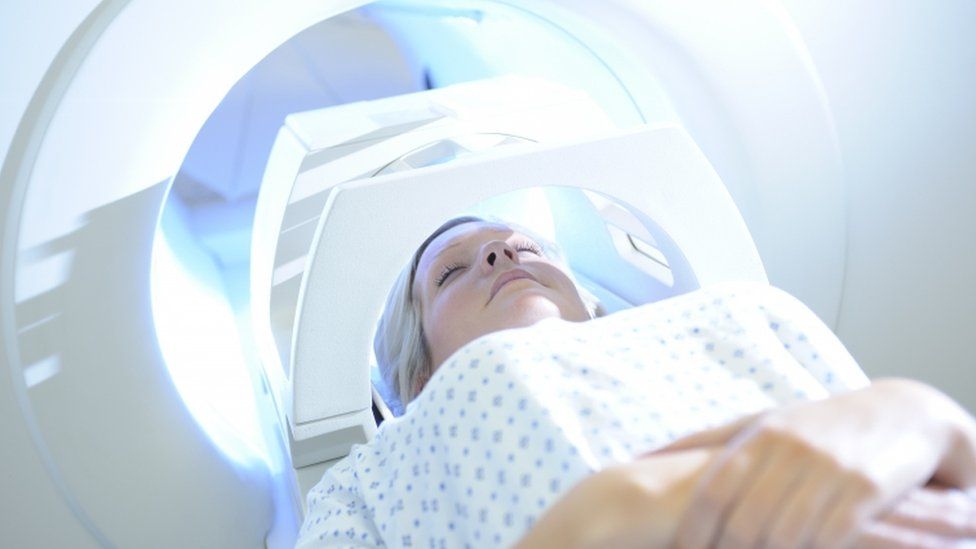 The number of NHS patients in Scotland who have to wait longer than they should for crucial medical tests has continued to grow.
The Scottish government says patients should not wait longer than six weeks for one of eight key diagnostic tests.
The latest statistics showed that only 78.7% of patients were seen within this timeframe between March and June this year.
This compares with 80.6% in March 2018 and 82.9% a year ago.
The figure stood at 92.2% two years ago.
The six-week standard applies to tests including endoscopies, colonoscopies, MRI and CT scans - which are often used to detect cancer.
The NHS report said the latest figures showed an "increasing trend in the number of patients waiting longer than six weeks over the past two years".
It said a total of 87,482 people were waiting for one of the eight diagnostic tests at 30 June - of whom 18,644 had been waiting longer than six weeks.
This represents an increase of 300% on the 4,750 patients who had to wait longer than six weeks in June 2016.
The overall decrease in performance was largely due to a sharp increase in average waiting times for endoscopies, with only 56.6% of people waiting for an endoscopy being seen within six weeks.
An endoscopy procedure involves a tiny camera on a long, thin, flexible tube being passed into the body. These procedures are often used to detect bowel cancers.
Cancer charities have warned that early detection can be crucial to a patient's chances of recovery, with Cancer Research UK saying the statistics suggest that the NHS in Scotland "does not have enough staff to be as effective as possible in diagnosing cancer".
The charity also said the figures were particularly concerning as demand for tests was only going to grow due to an ageing population and efforts to diagnose more people at an early stage.
Health Secretary Jeane Freeman said the Scottish government had recently invested £6m in efforts to reduce waiting times for endoscopies, with a focus on the most urgent patients, including those with suspected cancer.
Other NHS statistics released on Tuesday showed that the percentage of patients being seen within the legally-binding 12 weeks for planned inpatient and day care treatment had fallen to a new low.
The figures said 74.6% of patients were seen within the 12-week treatment time guarantee (TTG) in the three months to June, compared with 75.8% during the previous quarter and 81.2% in the same period last year.
This is the lowest since the TTG was introduced in 2012 and a sharp drop from the 92.7% of eligible patients who were seen within the 12-week TTG in March 2016.
The TTG gives patients a legal right to treatment within 12 weeks for conditions such as knee and eye operations.
The statistics also showed:
75.1% of patients had been waiting 12 weeks or less for a new outpatient appointment - a slight improvement on the 74.9% in the previous quarter and 74.6% a year ago
82.8% of patients were seen within the 18-Week Referral to Treatment standard during the month ending 30 June. The target of 90% was last met four years ago.
For the fourth quarter in a row, 100% of eligible IVF patients across Scotland started treatment within 12 months of being referred, above the target of 90%.
Scottish Labour claimed that the figures revealed "the pressure our health service is under thanks to years of SNP mismanagement".
But the Scottish government pointed to research which suggests hospital patients continue to rate the care they receive very highly.
In the latest Inpatient Experience Survey, 20,000 people answered a range of questions covering topics such as hospital environment, staff and operations.
The results showed that 86% rated their full experience positively, with more than a third of people giving their care full marks.
Ms Freeman said: "NHS investment and staffing are at historically high levels, and the record high inpatient satisfaction rates published today are a testament to the hard work of our frontline NHS staff."
She also said the government was introducing a package of measures, including £50m of additional funding to reduce long waits for treatment.