Testing the law over P1 assessments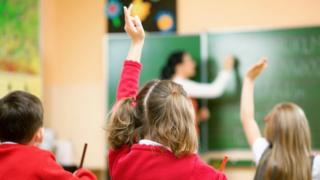 It is not clear exactly how a council would be able to refuse to carry out standardised assessments in Primary 1 within the law.
Scottish councils are fiercely protective of their role in the education service. But that service is also, essentially, a national service as well as a local one.
It is hard to think of a time when any Scottish councils have explicitly refused to carry out the wishes of the government on a major issue.
Thirty years ago no council refused to collect the poll tax - even though all parties other than the Conservatives were opposed and some councillors advocated or condoned non-payment.
It is safe to say the Scottish government's lawyers will be considering what action may be open to them if Aberdeen and East Lothian follow up on their threats.
But, away from legal action, it is not hard to see one very powerful tool which the Scottish government could put to use.
Councils are heavily dependent on the Scottish government for cash. Some of that cash can be earmarked for "shared objectives".
A few years ago, for instance, the local government funding settlement explicitly obliged councils to maintain teacher numbers or lose cash.
Based on misconceptions?
In the coming round of negotiations, it is quite possible to imagine the government saying that some money would be dependent on the satisfactory implementation of standardised national assessments.
In other words - scrapping primary assessments might mean losing millions.
Perhaps a bigger threat to the P1 assessments comes from a campaign encouraging parents to ask heads to pull their children out.
The campaign is backed by the EIS. Could a sympathetic head effectively grant parents at that school an opt out?
On the other hand, supporters of the scheme suspect many parents might wonder what all the fuss is about and believe some concern was based on misconceptions.
Parents may perhaps believe the assessments are carried out in a formal and demanding environment and not, essentially, in the form of a computer game.
That is one reason why the government staged public demonstrations of the assessments for MSPs and journalists.
Wednesday's vote did not oblige the government to scrap what opponents call tests - but it was certainly not the end of the debate either.