Week ahead at Holyrood: Police bosses, animal exports and nursery places
By Louise Wilson
Holyrood Live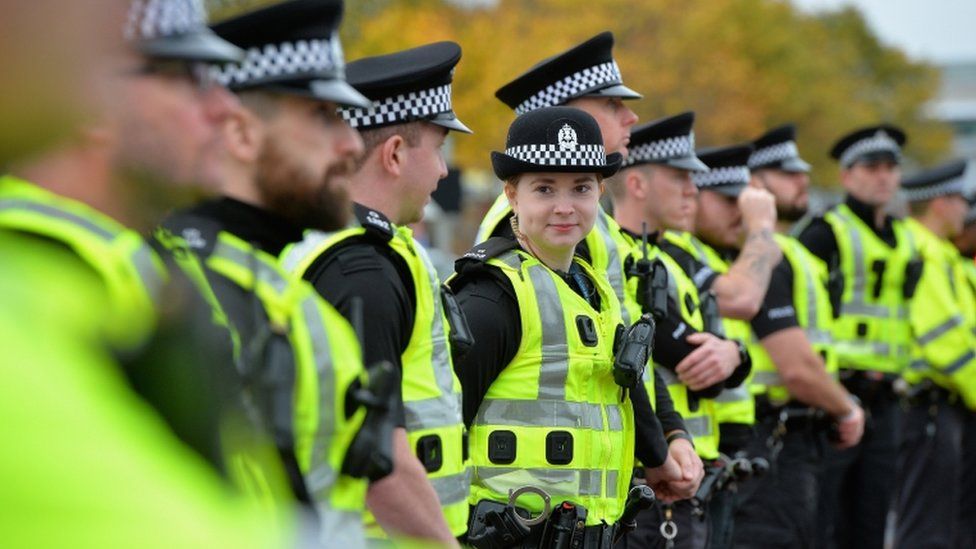 All eyes will be on politics south of the border this week as Chancellor Phillip Hammond sets out the final UK budget before Brexit today. But Holyrood still has plenty going on.
The justice committee will take evidence from Police Scotland's Chief Constable Iain Livingstone and Scottish Police Authority chair Susan Deacon on the legislation which saw the merger of eight regional police forces into Police Scotland.
Both agencies have been the subject of controversy since the formation of on police force in April 2013.
And what else for this week?
Tuesday - live animal exports
Labour MSP Colin Smyth brings forward his member's debate on Tuesday evening on banning the export of live animals.
The Scottish government insisted the transport of animals was important for Scottish agriculture, though it accepted this must be done humanely.
Before this though, MSPs will debate how to maximise the benefits of digital inclusion and increase access to digital technologies.
Topical questions will also take place and no doubt the UK budget will come up.
Wednesday - early years expansion
The Scottish Conservatives take to the floor this week, scheduling in two debates.
The first will be on transport - precise topic to be confirmed - and the second will be on early years education.
A series of freedom of information requests made by the party highlighted these concerns, as well as a lack of engagement by the government with partners and a lack of access to capital funding.
The member's debate in the evening will be led by SNP MSP Joan McAlpine, pointing to efforts to restore pinewood forests.
In the morning, the rural economy committee will receive an update on agriculture from Rural Economy Secretary Fergus Ewing.
Thursday - support for asylum seekers
Issues related to the UK government's budget may dominate first minister's questions at noon on Thursday as MSPs get to grips with how it will impact Scotland.
After that, SNP MSP Ruth Maguire uses her member's business to celebrate outdoor classroom day.
Two ministerial statements are scheduled for after lunch; the first is on the annual emissions target report while the second will be an update on the Aberdeen bypass.
Scotland has met all its emissions targets in recent years so questions on the statement may focus on the new legislation, which some MSPs are arguing is not ambitious enough.
Ending the week will be a debate on support for asylum seekers. It comes after protests in Glasgow in August about the asylum seeker accommodation.