Assurance offered over post-Brexit fishing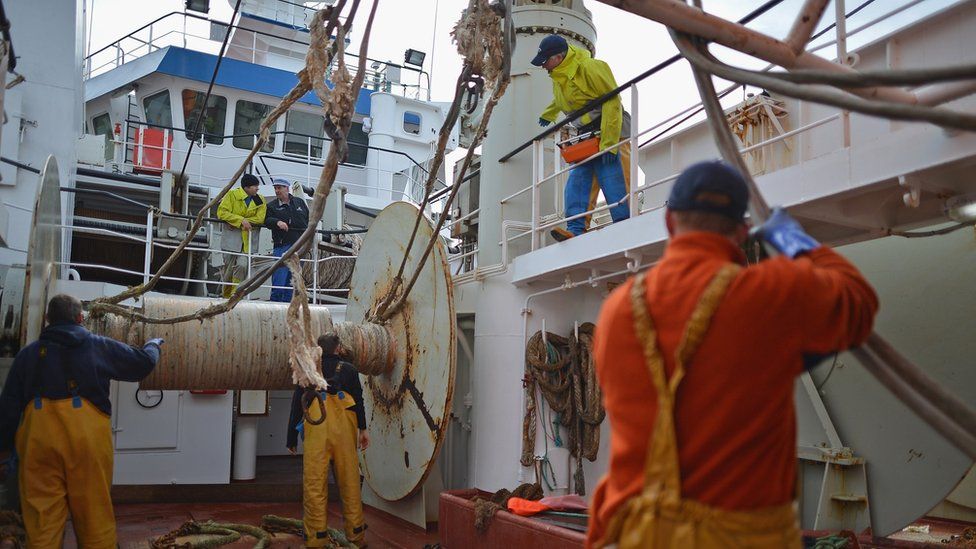 The Scottish secretary has effectively ruled out the UK remaining in the Common Fisheries Policy (CFP) longer than planned.
David Mundell said the country would be an "independent coastal state" in December 2020 even if the post-Brexit transition period was extended.
He has previously voiced concerns that the country's departure from the CFP could be delayed.
The Scottish Fisherman's Federation welcomed his comments.
The UK is due to leave the EU on 29 March next year - but the current plan is for a transition period to run until 31 December 2020, during which the UK's relationship with the EU will largely stay the same.
Prime Minister Theresa May said earlier this month that this 21-month transition could be extended by a "few months" if needed.
But he has now told BBC Scotland that he has had "very clear" assurances from Mrs May that the UK "will be an independent coastal state" at the annual Europe-wide fishing negotiations in December 2020 "regardless of what else happens".
When asked who would decide fishing quotas in UK waters in the future, Mr Mundell said the Scottish government "will continue to have all the powers and responsibilities that they have currently".
But he said there are "some matters across the UK that will have to be decided by agreement between the constituent parts of the UK.
"The UK has certain responsibilities, Scotland has certain responsibilities and when we work together we get the best outcomes.
"Working together on quotas, working together on allocations, working together on all the individual aspects of policy."
Bertie Armstrong, chief executive of the Scottish Fisherman's Federation, said Mr Mundell's comments were "much needed and very welcome news".
He said: "A delay of even one day means a delay of one year until the next annual negotiations, so the fishing industry needs out of the Common Fisheries Policy as soon as possible.
"We need to take our seat at the international table - there is a sea of opportunity ahead."