Roll call honour for Scotland's war dead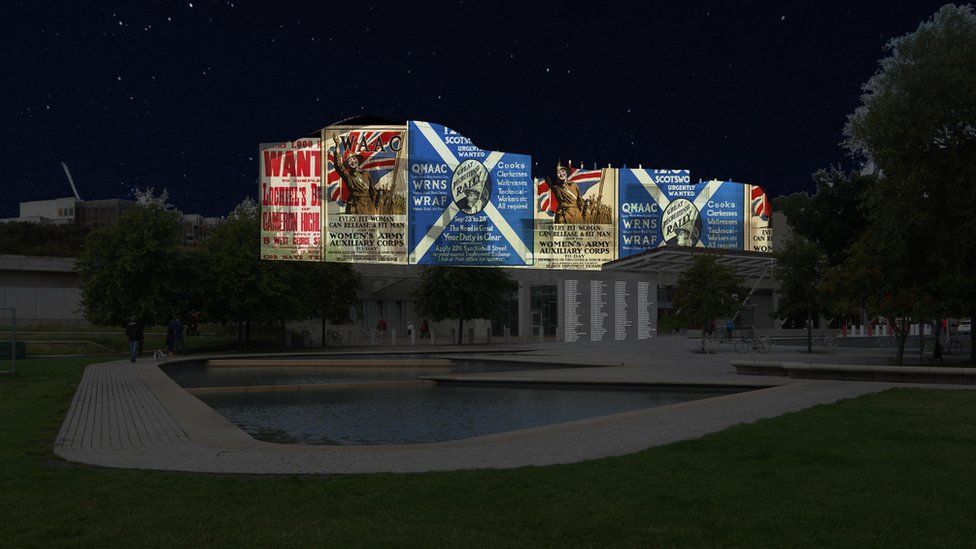 The names of all of Scotland's World World One dead are to be projected onto the Scottish Parliament to mark the 100th anniversary of the Armistice.
It will take seven hours to project the names of all of those that died onto the Holyrood building.
The event on the evening of Sunday 11 November will be open to the public.
The Their Name Liveth display will be set to music and projected onto the whole facade of the parliament building, and will include images and designs that tell the story of the conflict.
As well as military personnel, the illumination will include the names of civilians such as nurses, munitions factory workers and Merchant Navy sailors who lost their lives in the war.
It has been created by artist Ross Ashton, who has previously worked on events including the London Olympics and Paralympics and the Commonwealth Games.
The parliament's presiding officer, Ken Macintosh, said the illumination would be a "poignant tribute to all those who died and a powerful reminder to us today of their sacrifice."
He added: "The fact it will take seven hours to project the names of all those who died reflects the sheer scale of the loss and the devastation the war had on communities right across Scotland."