MSPs set to vote against Brexit deal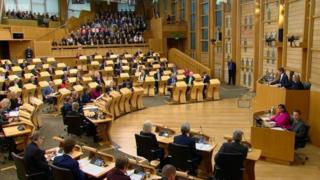 MSPs are set to reject the UK government's draft Brexit deal after four of Holyrood's parties united to pen a joint motion against it.
The SNP, Labour, the Greens and the Lib Dems issued a joint statement ahead of a debate on the deal on 5 December.
They said the "overwhelming view of the Scottish Parliament" was to reject the draft deal and to seek other options.
The Scottish Conservatives said the other parties were risking the UK leaving the EU without any deal at all.
The House of Commons will have a "meaningful vote" on the draft withdrawal agreement hammered out between the UK government and European negotiators on 11 December.
Prime Minister Theresa May is facing a battle to win the support of a majority of MPs, facing rebellions from her own back benches as well as opposition from other parties.
The Scottish Parliament will hold a vote of its own the week before the crucial Westminster one, although the result will not be binding on anyone.
Four of the parliament's five parties issued a joint statement saying they were working together to agree a single motion for the debate to represent "the overwhelming view" of MSPs.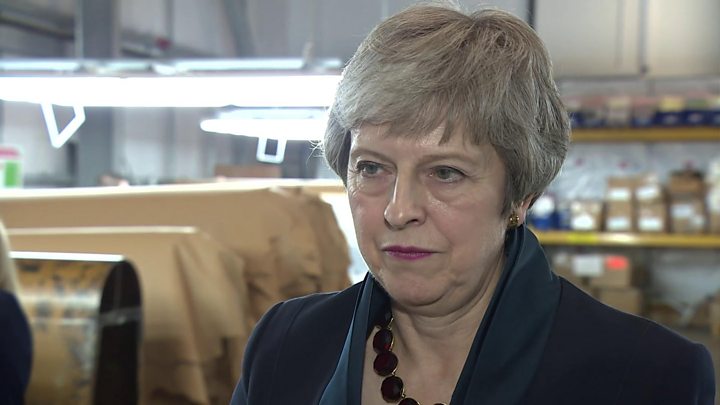 The statement was signed by the SNP's Mike Russell, Labour's Neil Findlay, Green MSP Ross Greer, and Tavish Scott of the Lib Dems.
It said: "We are now confident that we can agree on such a motion which will reject a 'no deal' scenario, recommend rejection of the prime minister's negotiated agreement and point the way towards the alternatives that exist.
"This unique and positive cooperation between four of the five parties at Holyrood indicates Scotland's strength of feeling on Brexit and the prime minister's untenable position as well as illustrating the isolation of the Tories on this matter."
'Political games'
Scottish Conservative interim leader Jackson Carlaw said the only alternative to Mrs May's deal would be a "devastating" exit without a deal.
He said: "It's clear why the SNP and Greens want to oppose that deal. They hope a chaotic Brexit will help further their plan to break up Britain. But for Richard Leonard and Willie Rennie to help Nicola Sturgeon's political games next week shows complete naivety.
"They are being used as part of the SNP's drive for a second referendum on independence. They have chosen to stand shoulder to shoulder with the SNP next week is deeply regrettable."
Brexit also dominated the weekly session of questions to the first minister on Thursday, with Mr Carlaw clashing with Nicola Sturgeon over the future of the fishing industry, and Mr Rennie urging her not to accept any kind of compromise deal.