£250m pledge to tackle 'national disgrace' of Scots drug deaths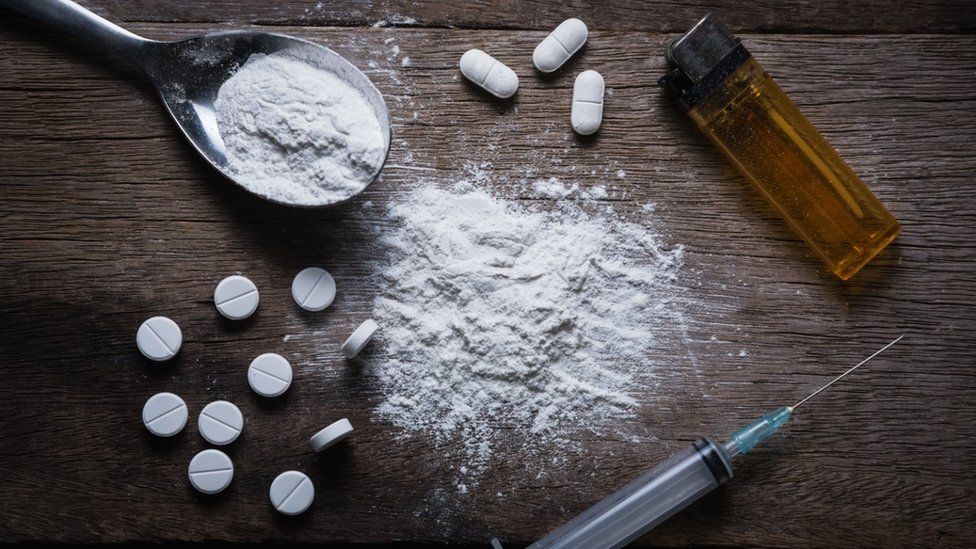 The Scottish government has pledged an extra £250m over the next Holyrood term to tackle the "national disgrace" of drug-related deaths.
More than 1,200 people died of drug misuse in Scotland in 2019, a record number for the sixth year running.
First Minister Nicola Sturgeon accepted that her government "should have done more sooner" to address the issue.
But she said £50m a year would be spent over the coming term to "end what is currently a national disgrace".
This will include £20m a year for residential rehabilitation services and "significant" funding for local alcohol and drugs partnerships and grassroots organisations.
The 2019 figure of 1,264 deaths was a 6% increase on 2018, and more than double the number of deaths in 2014.
It is the worst rate recorded in Europe, and about three and a half times the rate for England and Wales.
The first minister promised to embark on "a national mission to end what is currently a national disgrace".
In a statement at Holyrood, Ms Sturgeon said "significant additional resources" would be committed to tackling the "complex" issue.
This will include £5m before the end of the current financial year for "urgent" initial work, including to open extra placements in residential rehab - which the first minister said was "not as immediately accessible as it should be".
Should the SNP return to government after May's Holyrood election, a further £50m per year will then be committed, including £20m for rehab services.
Ms Sturgeon said the cash would also be used to improve toxicology services, to disrupt the supply of drugs and to "do more to tackle head on the stigma associated with drug use" and encourage more people to seek help.
The Scottish government is also exploring how to overcome legal barriers to setting up safe consumption facilities.
Scottish Conservative group leader Ruth Davidson said drug deaths were "Scotland's worst shame", adding that "more should have been done much earlier".
Ms Sturgeon said she was "not going to shy away from that", adding: "We can't turn back the clock, but we will bring more leadership and resolve to this. Often problems of this nature do fail to get the attention they deserve, and that will no longer be the case in the government I lead."
Scottish Labour's interim leader Jackie Baillie said it was "tragic it has come to this", saying the government had been warned not to cut the budgets of alcohol and drug partnerships.
The first minister warned against "suggesting there is one single policy that if we adopt it or stop doing it, everything will be solved", adding: "We need to understand the complexities of this and make sure we have the responses that are commensurate to that."