SNP's Kenny MacAskill says Joanna Cherry sacking a 'big mistake'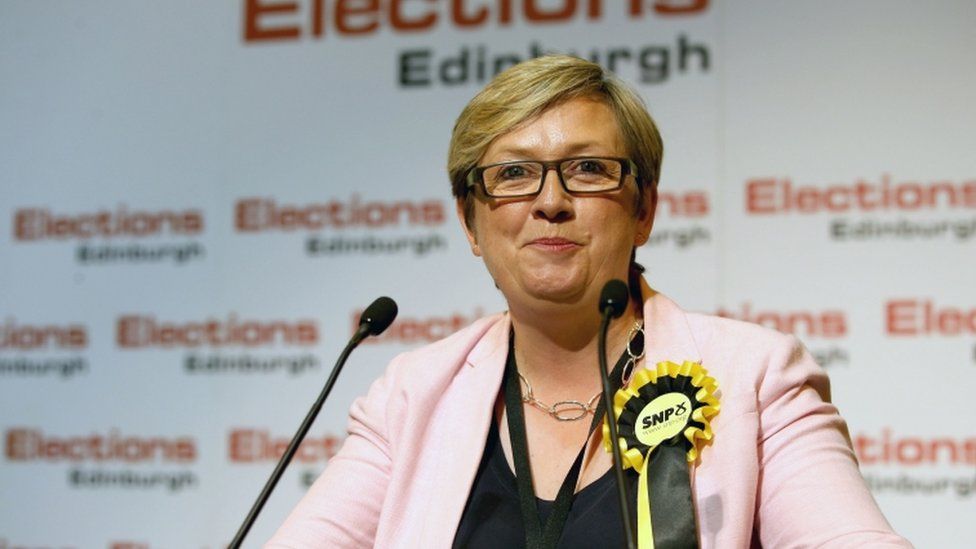 SNP MP Kenny MacAskill has said it was a "big mistake" to sack Joanna Cherry from the party front bench at Westminster.
Speaking on the BBC's Politics Live, the former Scottish Justice Secretary said the decision left him "bemused".
Mr MacAskill also said he saw her as a potential future leader of the party along with "several others".
The SNP said it had made a number of changes to its Westminster team ahead of the upcoming Holyrood election.
The Edinburgh South West MP later revealed she had received a "vicious threat" to her personal safety.
Police Scotland confirmed officers are investigating following a report of "threatening communications" being made online.
Speaking on Politics Live, Mr MacAskill questioned why, when the party wants to have its "best talent" in the shadow cabinet, it would not feature Ms Cherry.
He added: "Especially in an area where she has performed remarkably well both politically in the chamber and indeed in terms of the justice issue itself".
On the current leadership, the East Lothian MP said that he had been "arguing for a change in strategy for some time", and accused them of "failing to address taking powers back from Boris Johnson".
Mr MacAskill said there was a need to ensure the "decision on Scotland's future is decided by Scotland", and that there is "no veto given to Boris Johnson or indeed Westminster".
Ms Cherry, who was the SNP's spokesperson on home affairs and justice, has been vocal on the party's approach to transgender rights.
She recently publicly clashed with Kirsty Blackman, the SNP's former deputy leader at Westminster, over the issue on Twitter.
Following the online threats, Ms Cherry said to Ms Blackman on Twitter: "This what can happen when you rile up your base with lies and smears. Actions have consequences."
Ms Blackman tweeted: "I do not, have not, and will never sanction or encourage violence or threats of violence".