Former Tory MP Ross Thomson threatens legal action over grope claim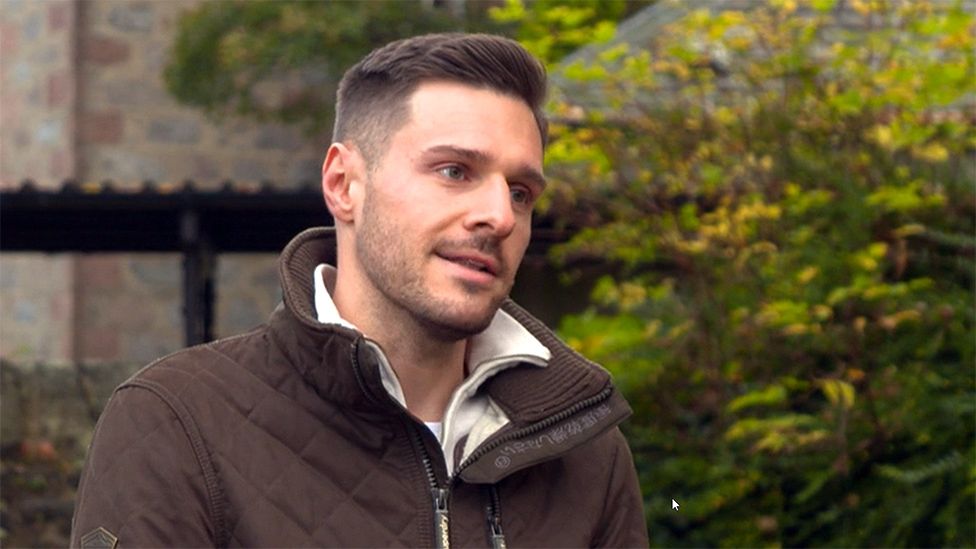 Former Conservative MP Ross Thomson is threatening legal action against the former Labour MP who accused him of sexual assault in a House of Commons bar.
Mr Thomson said Paul Sweeney should also be dropped as a Labour candidate in the Holyrood election.
In October last year the Parliamentary Commissioner for Standards cleared Mr Thomson of groping Mr Sweeney.
Scottish Labour said it would respond to Mr Thomson's letter in due course.
It added that all complaints were handled in line with party procedures.
Former Aberdeen MP Mr Thomson was reported by Mr Sweeney over an incident in Strangers Bar in October 2018.
Solicitors acting for Mr Thomson have written to Mr Sweeney and the Labour party demanding an apology.
They said the allegations caused "substantial" damage to Mr Thomson's reputation and political career.
The letter stated: "Making false allegations of such a serious nature against Mr Thomson would appear to be actions grossly detrimental to the Labour party and thus, a breach of party rules.
"The public rely on politicians to tell the truth regardless of their political affiliation.
"It is of some surprise that Mr Sweeney has retained his membership or is being considered as a potential candidate for election."
Mr Sweeney lost his seat as the Labour MP for Glasgow North East at the 2019 general election.
He standing as a list candidate for Glasgow in the Scottish Parliament elections in May.
Mr Thomson, who had always denied Mr Sweeney's allegations, did not seek re-election as the MP for Aberdeen South in 2019.
The Parliamentary Commissioner for Standards said witness statements did not support Mr Sweeney's version of events.
The commissioner said that Mr Thomson had invaded Mr Sweeney's personal space by leaning on him and repeatedly putting his arm around him, but concluded that it did not amount to being sexually inappropriate.