Scottish election 2021: Who should I vote for? Compare party policies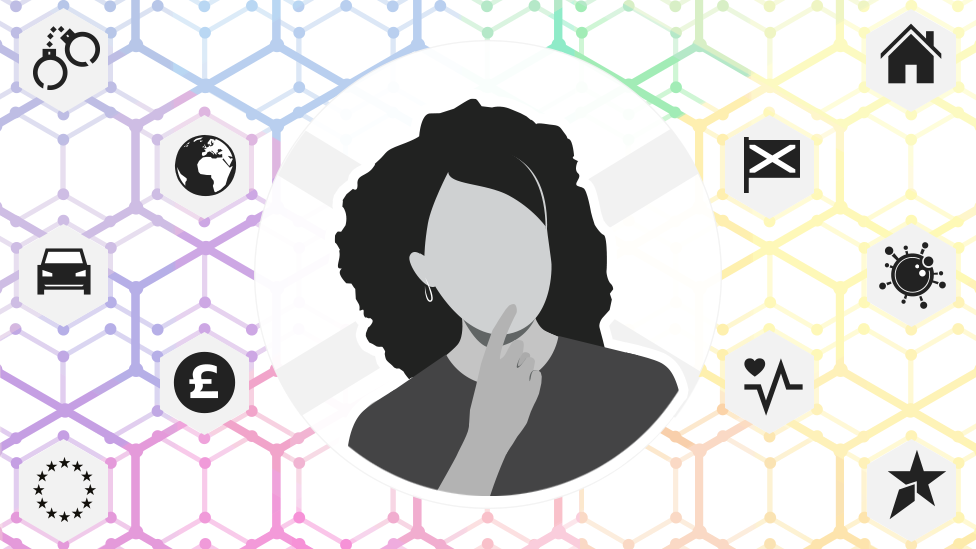 Political parties in Scotland are campaigning ahead of the election on 6 May.
To help you decide who you might vote for, use this policy guide to compare where the parties stand on the key issues.
What are the parties promising you?
Select an issue and a party to see their policies
Covid-19
Including future containment measures, the rollout of vaccines, and recovery.
Independence
Including the state of the union, devolution, and a future referendum on independence.
Economy
Covering overall infrastructure investment, employment levels, business taxes, industry support and research and development.
Education
Covering schools, universities and early years, funding, salaries, testing, exams, and university tuition fees.
NHS and care
Covering hospitals, GPs, dentists, funding, staffing, waiting times, mental health and social care.
EU relations
Including trade and our future relationship with Europe.
Environment
Covering climate change, emissions targets, renewable energy, plastic use, recycling, energy efficiency and air pollution.
Work and benefits
Including minimum wages, zero-hours contracts, benefits, childcare, pensions, poverty, and food banks.
Housing
Including house building, home ownership, social housing, homelessness and tenants' rights.
Transport
Covering rail ownership and franchising, bus services, and road upgrades.
Justice
Including police and prisons, drug policy, preventing crime, sentencing, and rights.
This guide is a concise summary of the main policies being put forward by each party.
The policy areas featured in the guide were selected using polling data on what the public consider to be the most important issues facing the country.
While some issues such as health and education are the responsibility of the Scottish Parliament, others such as foreign policy and Brexit are decided at the UK parliament at Westminster. You can read more about how devolution works here.
More information on how the issues and parties were selected is in our methodology.
A full list of parties standing at the election is available here.