John Swinney to be minister for Covid recovery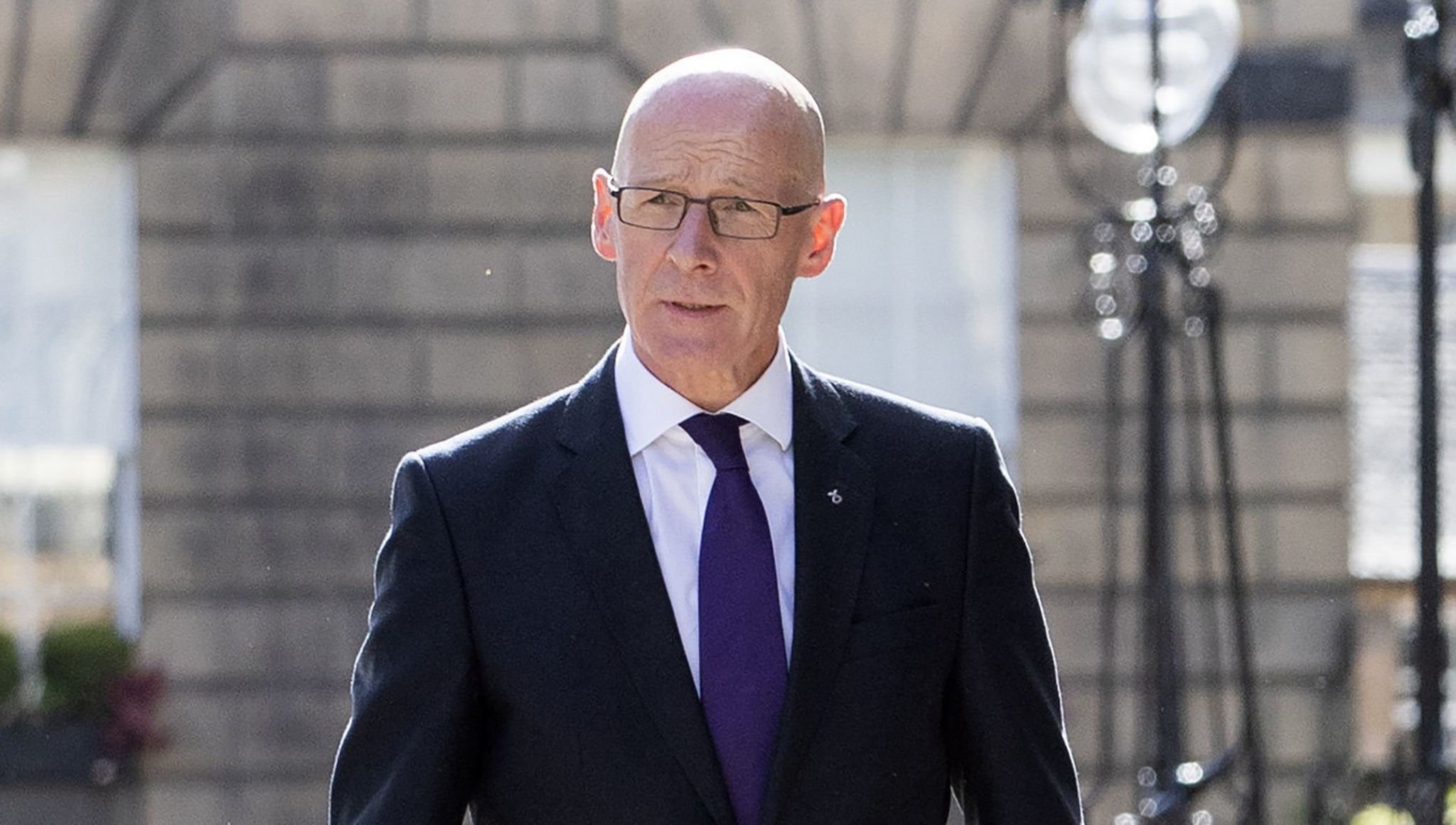 Scotland's deputy first minister is to be given a new role with responsibility for co-ordinating the country's recovery from the Covid pandemic.
The move means John Swinney will no longer be the country's education secretary.
His successor in that job will be announced by First Minister Nicola Sturgeon later this week.
She also has several other ministerial posts to fill after her party's victory in the Holyrood election.
Ms Sturgeon will need to find replacements for four cabinet secretaries who opted to retire ahead of the election - Health Secretary Jeane Freeman, Constitution Secretary Mike Russell, Environment Secretary Roseanna Cunningham and Communities Secretary Aileen Campbell.
And Paul Wheelhouse - who had been energy minister - lost his seat.
The new role for Mr Swinney - a former SNP leader - is likely to be the first of a number of re-drawn portfolios, with the SNP also pledging to create a cabinet secretary for "net zero, energy and transport".
Specific junior ministerial posts focused on youth employment and the "just transition" to an environmentally sustainable economy are also expected to be created.
Mr Swinney's new role will involve co-ordinating work across government departments as the country attempts to recover from the pandemic.
He will chair a cross-party steering group on the way forward, which is expected to meet for the first time next week, and will work to tie together the efforts of the government, the private sector and the wider public.
His new role has been described as the biggest job in the Scottish government other than first minister, and Mr Swinney will also keep his deputy first minister position.
He said he was "honoured" to be given the new job, and said he was determined that the government would bring the same urgency to securing a "fair and just recovery" as it had to protecting public health.
Lockdown restrictions across much of Scotland were eased on Monday, although there continues to concern over a recent rise in cases in some areas including Glasgow.
Ms Sturgeon said appointing Mr Swinney was "a key step in getting Scotland's recovery off to the right start".
She said: "How we begin our recovery is crucial to the kind of country we can become, and that means ensuring everyone, whether in government, the public sector, the business community or wider society is pulling in the same direction."
Addressing MSPs as she was formally returned to the post of first minister earlier on Tuesday, Ms Sturgeon stressed that the pandemic was far from over - and said that helping Scotland's economy, economy and health service rebound from the Covid-19 crisis would be her "first and driving priority".
She also highlighted climate change and the "crucial" COP26 conference in Glasgow as being among her priorities for the coming year, along with completing the Covid vaccination programme, publishing an NHS recovery plan, setting out legislation for a National Care Service, and funding schools to recruit an extra 1,000 teachers.
During the Scottish Parliament session, Lib Dem leader Willie Rennie called for the creation of a senior "minister for recovery" post, saying it would "focus the government's energy".
Scottish Labour had called for Mr Swinney to be replaced as education secretary, saying he had "accrued a litany of failures to his name".
Mr Swinney was appointed to the education brief after the 2016 election, as part of Ms Sturgeon's pledge to make closing the attainment gap between pupils from more and less affluent areas her "number one priority".
However there were a number of controversies over schooling during Mr Swinney's time in the role, including the handling of the cancelled exam diet in 2020.
The findings of an OECD review of Scotland's education system is expected to be published next month.