FM to examine prison drug letter claims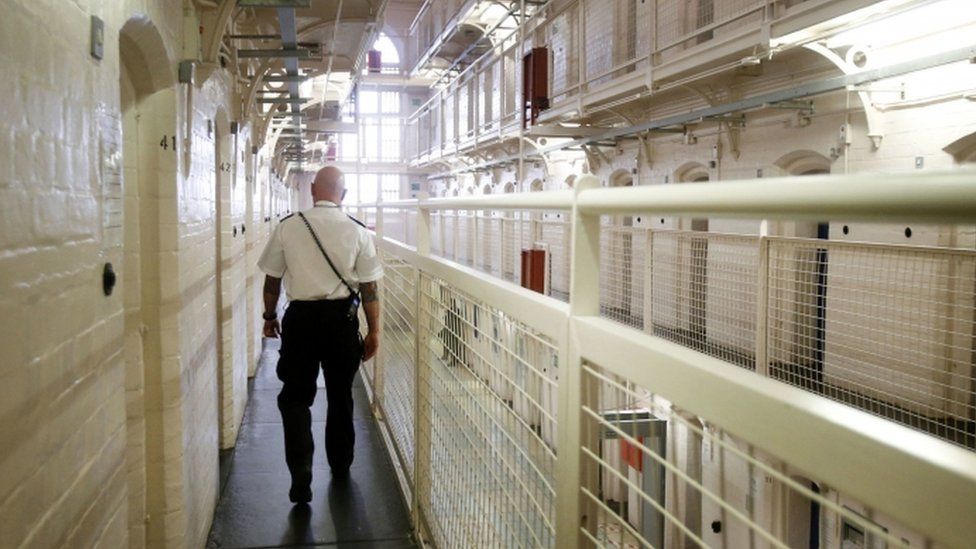 Nicola Sturgeon has promised to look into claims that prisons have to return mail that has been soaked in drugs to inmates when they are released.
Scottish Conservative leader Douglas Ross said prisoners are often sent letters that have been laced with illegal substances.
He said prison officers have no powers to destroy the mail - so it is stored until the recipient is released.
The first minister said prisoners have rights that are upheld by the courts.
But she told Mr Ross that she would look at the issue in detail, and that "if we consider there is a change that is necessary and appropriate and possible to make there, I undertake I will give that due and serious consideration."
The issue of drugs being smuggled into prisons through the mail system has been raised several times in the Scottish Parliament by Conservative MSP Russell Findlay.
He told the Holyrood chamber earlier this week that prison officers believed they had become "state sponsored drug dealers" due to a loophole in the law which means they can confiscate letters that have been saturated with drugs, but cannot destroy them.
Instead, they must hand the mail over to Police Scotland for investigation - but Mr Russell said the force does not always collect the letters.
He said this left prison officers with no option but to hand the mail over to the intended recipient when they are released.
It was confirmed on Tuesday that the Scottish Prison Service (SPS) has drawn up plans to give prisoners photocopies of the original letters as part of efforts to tackle the problem of letters being used to smuggle drugs into jails.
Ms Sturgeon said the SPS had "rightly taken time" to examine the "range of very serious operational and legal considerations" that would be involved.
She added: "That includes taking into account prisoners' rights, which are often determined through court judgments, around the handling of their correspondence. That is a fundamental consideration.
"After detailed operational consideration the prison service now will be implementing this change."
Scotland consistently has the highest drug-death rate in Europe, with the problem said to be particularly acute in the country's prisons.
The Daily Record newspaper reported earlier this week that nine inmates at the maximum security HMP Shotts had been taken to hospital after suspected overdoses.