£50m council budget cut priorities set out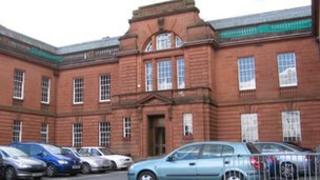 Dumfries and Galloway Council has drawn up a list of priority spending areas as it faces a budget reduction of £50m.
They include care for older people, stimulating the local economy and protecting the environment.
Chief executive Gavin Stevenson said the local authority's finances faced "unprecedented challenges".
However, he said that by drawing up a priority list they could lay the foundation for "tough decisions" ahead and try to reassure the public.
Labour councillors failed to secure an amendment to include flood prevention measures included in the priorities.
They said the public would expect the issue to be one of the authority's main goals.
However, one councillor said that committing to them could become a "millstone" as the specifics of cuts had not yet been decided.
The council has been advised to prepare to cut about £50m from its spending over the next three years.
Officers have advised a savings target of more than £20m for the next financial year alone.
Those figures could change later this year when the Scottish government finance settlement is announced.