Drought order region put on flood alert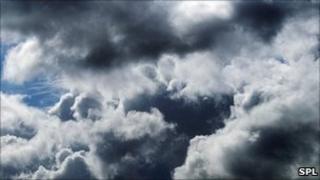 A region which is the subject of a drought order application has been put on flood watch due to heavy rains.
The Scottish Environment Protection Agency is monitoring water levels on rivers across Dumfries and Galloway.
Earlier this month, Scottish Water made its first drought order application in five years following a prolonged dry spell in the area.
It has said a long period of persistent rainfall would be required to address problems at two reservoirs.
The application was made as water stocks dwindled at the Black Esk and Penwhirn sites which serve Annandale and Eskdale and Wigtownshire.
Scottish Water said it followed the driest first six months of the year since 1941.
However, a weather warning has now been issued for the region as heavy rains sweep across the area.
Sepa has warned this could lead to localised flooding as water levels rise and has put a flood watch in place until further notice.